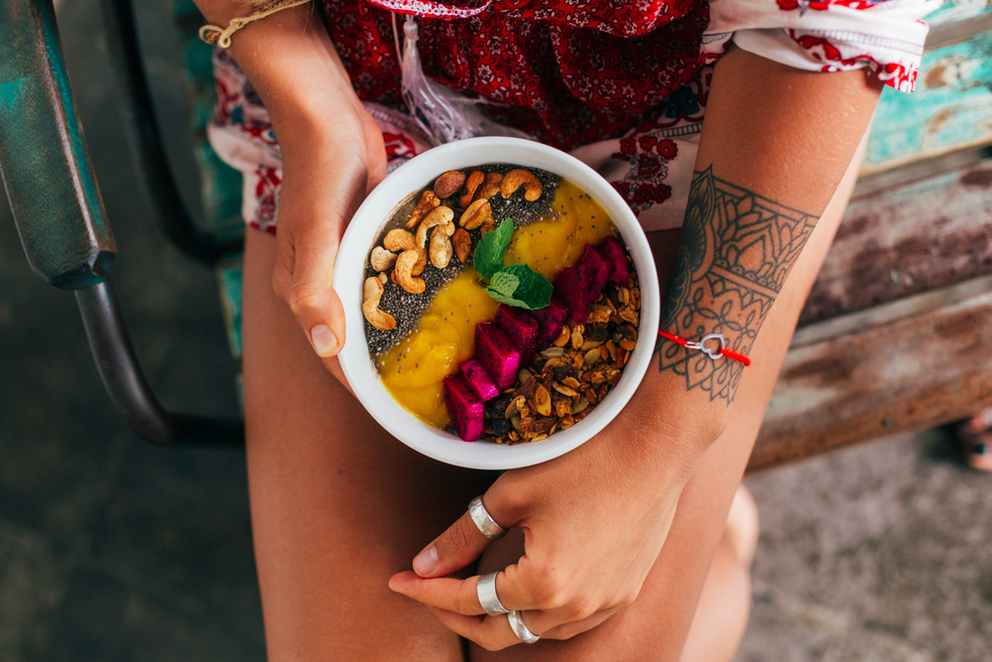 Eat Healthy in Key West
It's easy to indulge in Key West, but there's also an abundance of healthy food options available on the island. If you want to travel light and maintain the beach bod you arrived with, The Gates Key West has a list of the best places to eat for breakfast, lunch, and dinner.
Breakfast at Blue Heaven
This island favorite is popular for its history and use of local, fresh, organic ingredients. The whimsical spot in Bahama Village was once home to Friday night boxing matches refereed by Ernest Hemingway. Today, it's one of the most popular breakfast spots on the island, with roosters and cats roaming freely on the grounds, serving an atmosphere you can only expect in Key West. Go for breakfast or brunch and choose from healthy fare and fresh fruits - but be prepared to be tempted by other breakfast items! 729 Thomas St., Bahama Village
Lunch at Sugar Apple Organic Cafe & Market
Sugar Apple Organic Cafe & Market is a vegan and vegetarian favorite on the island. We recommend you try the Tempeh BLT or the tasty Veggie Reuben sandwich. There are also wraps, fresh salads, kombucha and fresh juices and teas. Order your food to go and enjoy it at the beach, as seating is limited. The grocery store and café is open from 10-6 for all your organic shopping needs, especially if you want to stock up on healthy snacks to eat during your stay. 917 Simonton St., Old Town
Smoothie or Juice at Panini Schamini
Opt for a smoothie instead of a milkshake! This small joint serves juice shots, fresh fruit smoothies, and guests can add chia seeds, protein powders, bee pollen and more to their concoction. 1075 Duval St., Old Town
Dinner at The Flaming Buoy Filet Co.
The Flaming Buoy is an excellent option for those looking for a lighter fair. Fresh-caught filets are served with grilled corn-on-the-cob, savory broccoli cakes, and ginger glazed carrots instead of the regular fried side. Salad options and protein options are generous. Make a reservation at the Flaming Buoy and enjoy local fare, freshly caught and prepared. 1100 Packer St.
--
The Gates Hotel Key West is recognized by Condé Nast as one of the best hotels in Florida. Located in New Town, our regular shuttle services to Old Town make your trip laid-back, relaxed and easy. Enjoy a day by the pool with bites from our food truck or a drink from our onsite bar and cigar lounge.
---
---
---
---