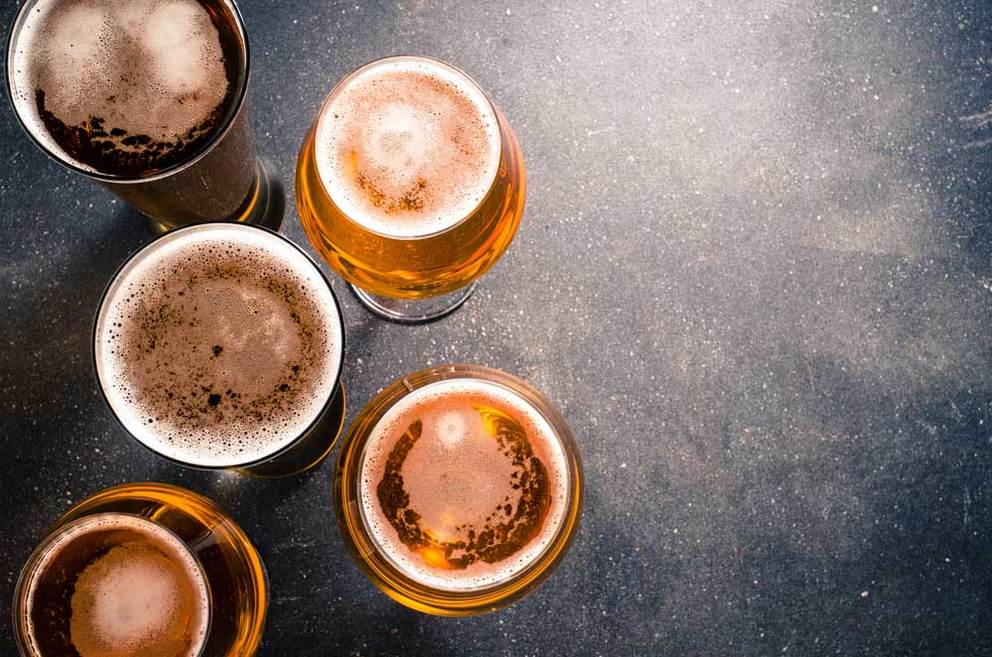 5 Must-Taste Local Beers
To make the most of Key West Brewfest, we've made a list of the most distinct local beers on tap for the tasting. This way, your Key West BrewFest will be in-the-grain Floridian, so to say.
Florida Keys Brewing Co. will be joining the brewfest from mile marker 81.6 in Islamorada. This brewery is unmistakably a FL Keys enterprise, with brew names unique to its surroundings. We suggest you sample their Iguana Bait brew, a Kölsch style beer made Conch Republic style with floral hints of hibiscus and local honey (side note: iguanas love hibiscus flowers). Another favorite is their American Blonde Ale, dubbed Honey Bottomed Blonde, also brewed with local honey from the islands.
The Waterfront Brewery is Key West's most relaxed brewery. If you don't pay a visit to their restaurant on Bight Port, you can still have a taste of their goods at BrewFest. Our absolute favorite is the Boat Day IPA, an "easy-going IPA" that doesn't knock you out like some of the others. At 4.7% ABV, the golden yellow brew has hoppy bitterness but isn't heavy. Made to be enjoyed all day long.
Cigar City Brewing hails from Tampa, but this brewery has made its name across the state. Their most renowned beer is perhaps their Jai Alai IPA, which packs a punch of citrus undertones. It pairs great with spicy foods and crab. If you're after something lighter, try out their Florida Cracker White Ale, a Witbier with an orange taste and dry finish.
Swamp Head Brewery based in Gainesville is also "inherently Floridian." Their Stump Knocker Ale (named after a local fish), is a smooth, very drinkable Pale Ale. It pairs nicely with beef. A lighter beer of theirs to try out is Wild Night, a light, Honey Cream Ale that is made with local honey and has a crisp finish, characteristic of a good summer pilsner.
Don't let the name fool you — Moron Brothers Brewery is no dummy. The brewery has been picking up steam in their hometown of Miami over the last few years. You can pick them out in a crowd with their monkey/gorilla themed label, and their brews are full-flavored. One of our favorites is The Hopfather, a no-nonsense Pale Ale that is el padrino of hops.
---
---
---
---
Share your opinion on this article