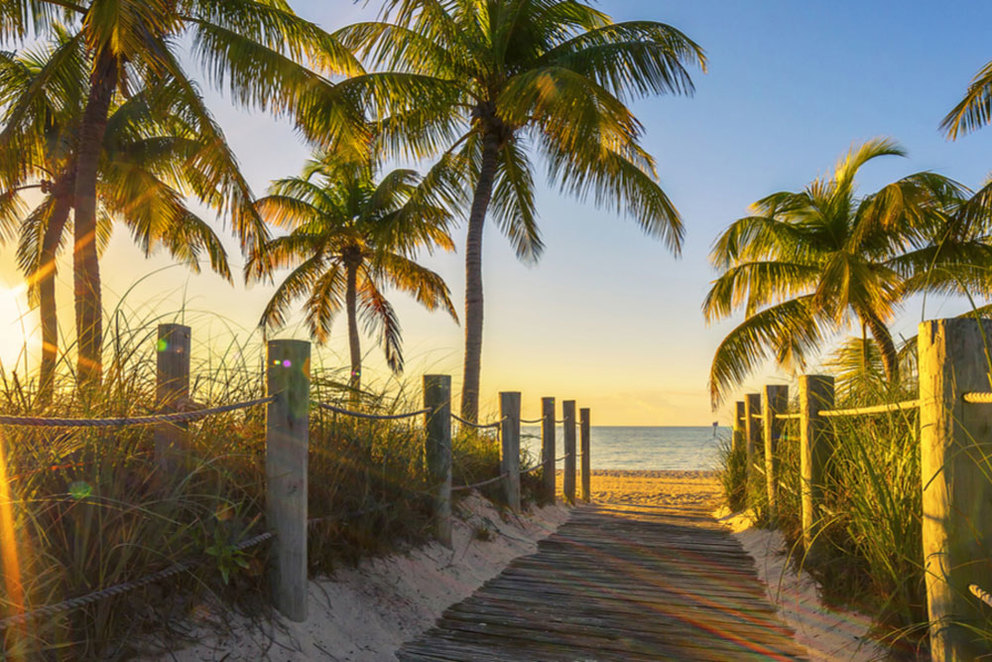 5 Reasons to Run the Southernmost Marathon in Key West
The Southernmost Marathon in Key West is like no other in the States, and The Gates is a proud host for the event. The annual run is held Oct. 7-8 and offers participants full or half marathons, as well as a 10k and 5k (see official course maps). If you're looking for a special marathon to attend this year, Key West's Southernmost Marathon is where it's at. Here are our top 5 perks to lace up for, which include open skies, open sea and usually a Key West-style celebration afterward.
Sunrise
The marathon begins at 5:30-5:45 a.m., so runners get to bear witness to the life-giving island sunrises you may otherwise miss in Key West. Sun rises in October at about 7:20 a.m. on the island, so it's suggested you bring a headlamp for the first leg of the trip.
Island hopping
It's uniquely Key West that your marathon or half-marathon takes you island hopping. The full and half routes takes you off Key West to Stock Island via the US 1. Now you can casually bring up the marathon during every movie featuring the bridge connecting the keys, which brings us to…
Bragging rights
Not only are Key West marathons totally one-of-a-kind and memorable, but they also afford you excellent bragging rights: You participated in the southernmost possible marathon in the United States. Havana is only 90 miles away, which brings us to your next perk…
Photo ops
The Southernmost Point Buoy is a landmark on the marathon, so be prepared for a snapshot. It's an incredible feeling to be at the edge of the U.S. post-marathon and have a photo keepsake of the event. The marathon also brings you through the likes of Mallory Square and other historical Key West spots.
Views
The marathon faces miles of panoramic ocean views, which really keeps you going on a run. Where else in the U.S. can you enjoy the exquisite Caribbean views?
Water stations are every 1.5 miles in the marathon. Hydrate accordingly -- while the flat terrain run is usually over by noon, the average temperatures in October are mid-80s. Wear sun block, sun glasses and check out water stations and bathroom stops in the route maps.
--
Looking to book with The Gates? Make your reservation here.
---
---
---
---
Share your opinion on this article