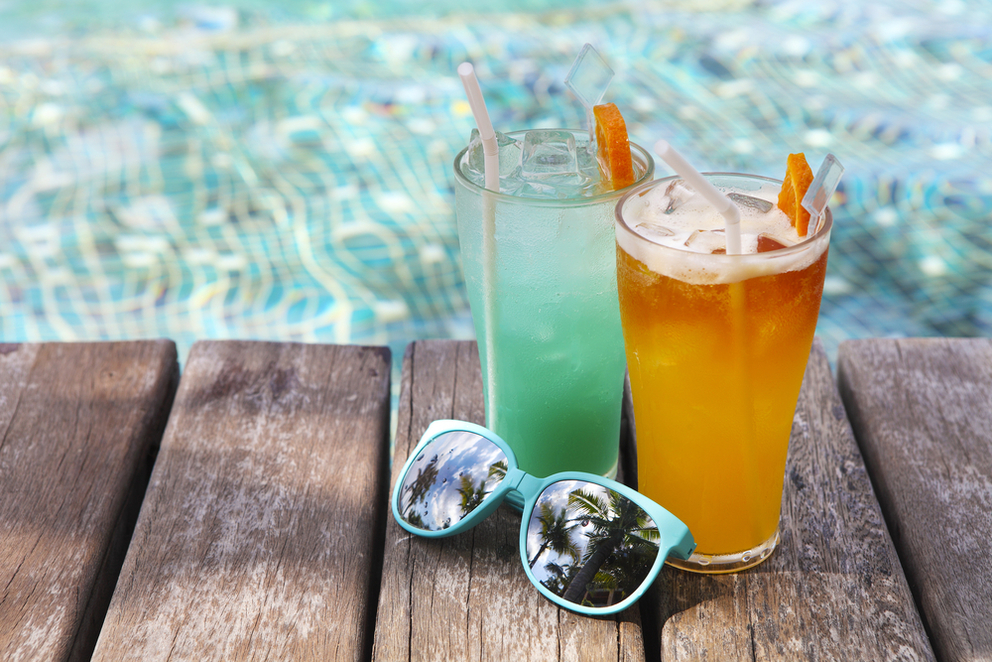 Local's Guide to Key West Cocktails
Try these Key West cocktail favorites from across the island, from dives to martini bars.
1. Mary Pickford at Rum Row
This is one of our favorites. A popular prohibition cocktail, the Mary Pickford mixes rum, pineapple juice, maraschino liqueur, and grenadine. We like it so much we treat all of our guests to one when they walk through The Gates. It's tropical, refreshing, and gives you that relaxed, island feel. Stop by Rum Row at The Gates and try the Mary Pickford, made with locally-distilled rum.
2. Key Lime Martini at White Tarpon
This particular martini at this particular spot is highly-regarded around the island, from locals to tourists. Made with vanilla vodka, liquor 43, lime juice, and lemon bar mix, the martini is complete with a graham cracker rim and lime wedge to garnish. There's all different takes on this pie martini in the Conch Republic, but White Tarpon is regarded as making the very best. Stop by at 700 Front Street to see what all the fuss it about.
3. Sangria at El Siboney
It's only customary to enjoy Cuban fare while in Key West, and it would only make sense to enjoy your meal with homemade sangria at El Siboney. Sold by the pitcher, half-pitcher or glass, sangria at El Siboney is a Key West-must. The perfect excuse to sip on sangria while enjoying fine, family-style Cuban cuisine in the heart of Old Town. Located at 900 Catherine St.
4. Dark 'n' Stormy at Schooner Wharf Bar
Ask the locals -- there's something special about the Dark 'n' Stormy at Schooner Wharf Bar. Made with just dark rum, ginger beer and lime, it shouldn't be too hard to replicate, but somehow this dockside spot in the Key West Bight really hits the mark. Enjoy 2 happy hours at Schooner Wharf Bar: 8 am to noon or 5-7 pm, located at 202 William St.
5. Hemingway Daiquiri at Caroline's Other Side
Legend has it that Papa Hemingway drank this drink; reason has it that he mostly drank just the rum and lime juice part. Either way, this drink is mixed across the island but at Caroline's Other Side they seem to do it the best. Made with Papa's Pilar 3-year Blonde Rum, Grapefruit and lime juices, sugar and Luxardo maraschino liqueur, this is a tasty daiquiri that isn't too sweet. Stop by Caroline's at 310 Duval St.
--
Booking a trip to Key West? Check out rates at The Gates Hotel
---
---
---
---