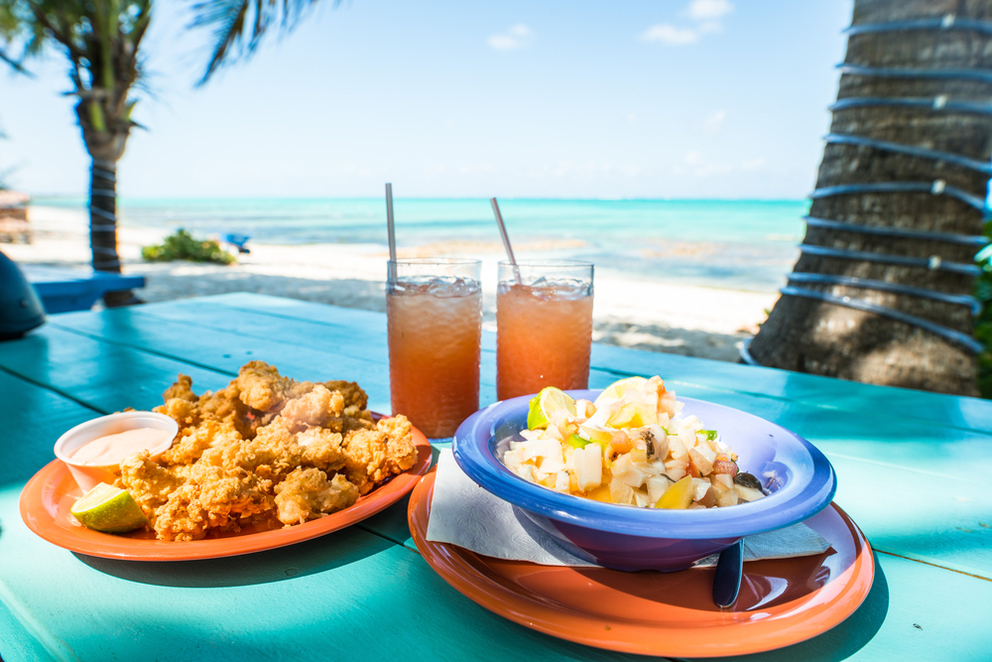 5 Eats You Must Try While in Key West
1. Key West Pink Shrimp Egg Benedict at Blue Heaven
Brunch at Blue Heaven is its own kind of heaven, and pink shrimp egg benedict is about as rich and tasty as you imagine. Saturdays and Sundays are especially busy, so make sure to get there early to get a good seat.
2. Conch Fritters at the Conch Shack
Enjoying conch fritters at the Conch Shack in the Conch Republic seems only fitting. The Conch Shack really does have the best conch fritters on the island, served with either key lime aioli or spicy pink sauce. Conch salad is also a good option if you're looking for a lighter fare. The shack is one of the best-priced on Duval Street, so pull up a stool at this counter-service stop and enjoy.
3. Stone Crab at Stoned Crab
This seems obvious, but there is a tiny little caveat: stone crab is only in season from October to May. During the season, The Stoned Crab serves crab cakes, crab bisque, and steamed stone crab. The stoned crab bisque is especially tasty.
4. Cuban sandwich and café con leche at Sandy's Café
Sandy's Café is a Key West favorite: a small counter-service joint that's open 24 hours on the weekend. A favorite order at Sandy's is their Cuban sandwich and a Cuban coffee. Sandy's is cash only.
5. Key Lime Pie at Kermit's
Kermit's Key West Key Lime Shoppe isn't short on ideas when it comes to Florida's official state pie. Just make sure you go there to see what we mean (there's soap). Try the chocolate-covered frozen Key Lime pie on a stick -- the chocolate goes surprisingly well with the tart Key Lime.
--
Booking a trip to Key West? Check out rates at The Gates Hotel
---
---
---
---