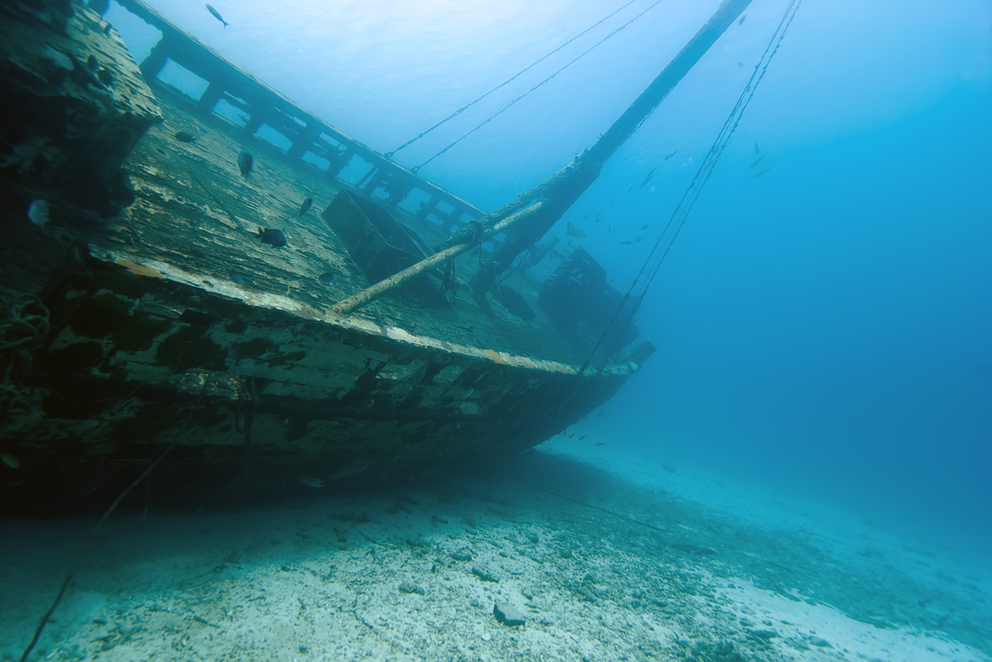 Key West Profiles: Mel Fisher, Treasure Hunter
Perhaps you've heard about Mel Fisher or about the treasure hunter's museum in Key West. The Mel Fisher Maritime Museum is an absolute must during your stay in the Keys, suitable for all ages. Who doesn't enjoy the romance of sunken treasure?
Fisher is noted as one of the greatest treasure hunters of all time. His riches were all found off the coast of the Keys, notorious for its shipwrecks. His biggest find, remnants of Nuestra Señora de Atocha, a Spanish galleon that sank in 1622, is on par with the discovery of King Tut's tomb. Fisher found nearly half a billion dollars worth of riches during his lifetime, and his family continues the legacy of treasure hunters today.
Fisher was born in Indiana. He worked as a chicken farmer, studied engineering at Purdue University, joined the Army Corps and opened one of the country's first scuba diving shops in California in the 1950s. He and his wife Dolores, "Deo," trained upwards of 65,000 students in scuba breathing techniques before moving to Florida to help out in a treasure hunting expedition.
After finding parts a 1715 Spanish fleet with a partner crew in the Keys, Fisher was hooked. Treasure hunting became a family enterprise, with all hands on deck. He saw success with his invention of a hole-duster (or as he called it, a "mailbox"), which was a tube that sucked clean surface water near the boat propeller down to the seafloor below, clearing silt and debris.
Fisher spent the next 16 years of his life fervently searching out the sunken galleon, "the big A" (Nuestra Señora de Atocha), part of a Spanish fleet that was hit by a hurricane in the 1622. The vessel sank while carrying riches from Colombia, Peru and Mexico to Spain: at least 40 tons in gold and silver.
"Today is the day," is a common catchphrase of Fisher's; his enthusiasm and hopes for finding the sunken treasures never faltered. Fisher lost his eldest son, daughter-in-law and a crew member in a capsized boat during the search for Atocha, but he returned to work just days after the accident.
In 1985, Fisher's persistence paid off. The motherlode was found! A large portion of the Atocha was discovered, yielding gold coins, artifacts, precious stones, jewelry, silver, and more.
In the late 1980s, Fisher purchased a former Key West Naval Station to house the Mel Fisher Maritime Heritage Society Museum. The not-for-profit organization displays found artifacts, provides educational services and preserves maritime culture resources. Fisher died in 1998 at age 76.
Visit the Mel Fisher Museum during your stay in Key West. The museum is open 8:30-5pm weekdays; 9-5pm on weekends and holidays. The museum is located at 200 Greene St. in Old Town, near Mallory Square.
Staying at The Gates Hotel Key West? Our Old Town Shuttle will drop you off right near the museum. Shuttle service details here.
---
Booking a trip to Key West? Check out rates at The Gates Hotel
---
---
---
---