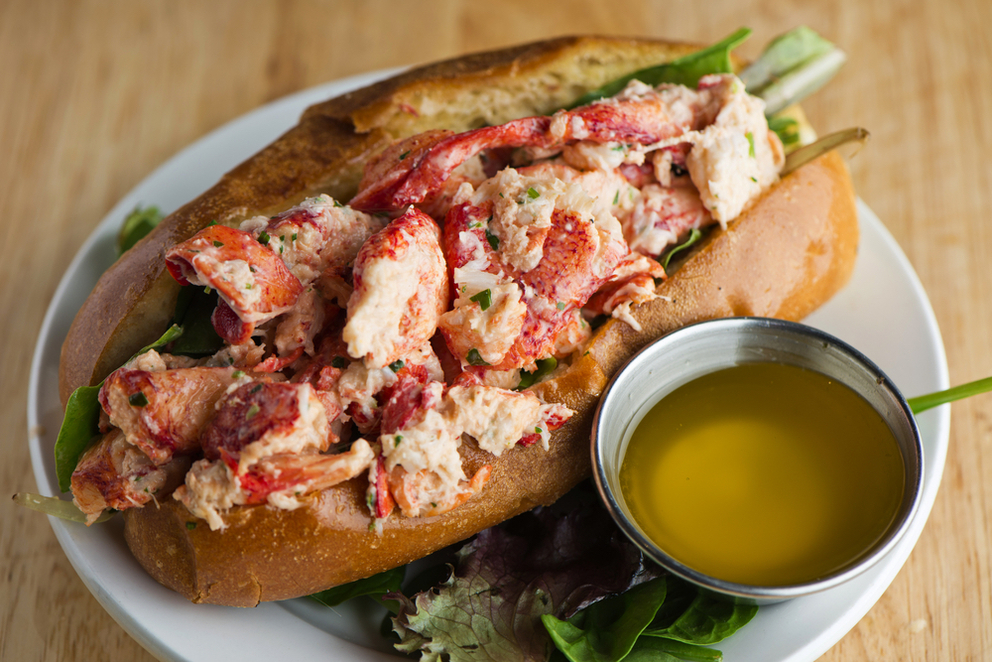 Where to Eat Lobster in Key West
Lobster is a unique thing in Key West -- you're either in it for Florida Spiny lobster, which isn't as rich as the popular other option, Maine lobster. Key West loves lobsters wherever they're from and in all forms -- bisque, mac and cheese, with grits or on a classic white potato roll. Here are some lobster dish recommendations throughout the island, from formal settings to counter-service lunch spots. Put on a bib and get crackin'.
A&B Lobster House
A&B overlooks the Key West Bight and offers a more formal setting for you to escape the noise and music of Duval Street. There's lobster risotto, lobster bisque, lobster thermidor and lobster tail, to name a few. If the weather's right we recommend grabbing a seat out on the deck. They're open for dinner from 6-10, and recommend that you make a reservation.
Blue Heaven
Treat yourself to a real vacation breakfast with lobster benedict at Blue Heaven during "breakfast with the roosters," served daily until 2 p.m. Once you try their lobster benedict, breakfast will never be the same. The whimsical spot has character — cats and chickens oam the premises, which was once home to Friday night boxing matches refereed by Ernest Hemingway. Blue Heaven has made a name for itself in the historic Bahama Village, but it's worth the wait — which is to be expected. Their southern Caribbean fare also features full-flavored lobster grits if you don't make it there in time for breakfast.
The Flaming Buoy Filet Co.
This is one of our favorite restaurants in Key West; you can't go wrong at the The Flaming Buoy. They have a great wine selection, helpful staff and the place is quaint and cozy. The food is superb, perfectly seasoned and has a great depth of flavor. We recommend the lobster mac and cheese appetizer, which is a treasure on the island. We also suggest the bacon-wrapped shrimp, for a juicy, flavorful bite. Make a reservation, as this is a Key West favorite.
DJ's Clam Shack
If you're jonesing for a real, New England style kind of seafood fix, check out DJ's Clam Shack on Duval Street. Reminiscent of Maine roadside stands serving up lobsters, fried clams and chips, DJ's has a wicked lobster roll served with coleslaw. The lobster roll has the good stuff too — filled with whole pieces of claw meat on a simple roll.
Commodore Waterfront
The Commodore offers great panoramic views of Old Town Harbor and a wide variety of fresh Florida lobster. We recommend the lobster tail as an entree, or try the Maine Lobster Cake, which is made of Maine lobster and blue crab meat. Also, insider tip: The Commodore has a killer happy hour between 4-6:30, with half off drafts, house wine and appetizers!
---
---
---
---
Share your opinion on this article