Mary Chapin Carpenter & Shawn Colvin to Play at the Sunset Green in Key West
Rams Head Productions welcome American singer-songwriters Mary Chapin Carpenter and Shawn Colvin to the Sunset Green Event Lawn in Key West on April 4, 2020. The laid-back, outdoor concert features longtime friends and musicians for an evening of songs and story-telling.
The outdoor concert brings together the celebrated artists that both started to hone their craft in the 1980s. Colvin is best known for her 1997 hit, "Sunny Came Home," and Chapin Carpenter for her quadruple platinum album "Come On Come On," released in 1992.
The Grammy-award winning musicians will take the stage together as an intimate acoustic duo, sharing stories and songs from their vast repertoires.
The April 4 event will be held at the Sunset Green Event Lawn at 3820 N. Roosevelt Blvd. Doors open at 7 pm; arrive early for the best seat. Showtime is at 8 pm. Guests are encouraged to bring chairs and blankets to the event, held right next door to The Gates Hotel Key West.
No coolers or outside food and drink permitted. Tickets are available through Eventbrite.
The Sunset Green Event Lawn is a multipurpose outdoor space that has been a hub of activity since its recent opening. It's hosted Grammy award-winning headliners like Rick Springfield and Michael McDonald with events ranging from a silent disco party to a MMA fight night.
With over 12,000 square feet, the outdoor venue is designed to host weddings, concerts, family reunions, special events, movie nights and more, with a capacity of 1,200. Guests who rent the space have flexibility to make it their own with amenities, including tents, dance floors, portable air conditioning units and more.
Additionally, onsite amenities at The Gates Hotel make the Sunset Green Event Lawn perfect for hosting a large group or organizing a corporate event. Our Conde Nast Award-winning hotel offers special amenities tailored to the island, such as hourly shuttle service to Old Town, a beautiful pool, rum and cigar bar, and a food truck that's always parked onsite.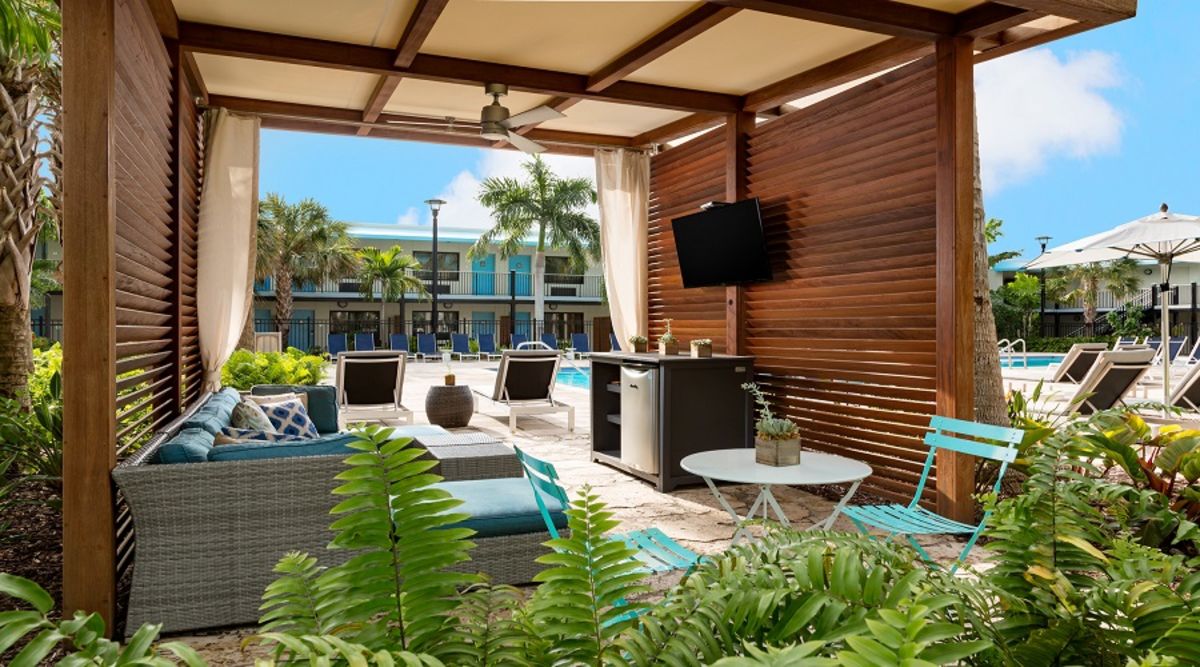 Explore our calendar of upcoming events at the Sunset Green Event Lawn, or read more about the space to host an event.
Book your stay on the best island in the US. Check out our very special offer for this concert and accommodations here.
---
---
---
---
Share your opinion on this article