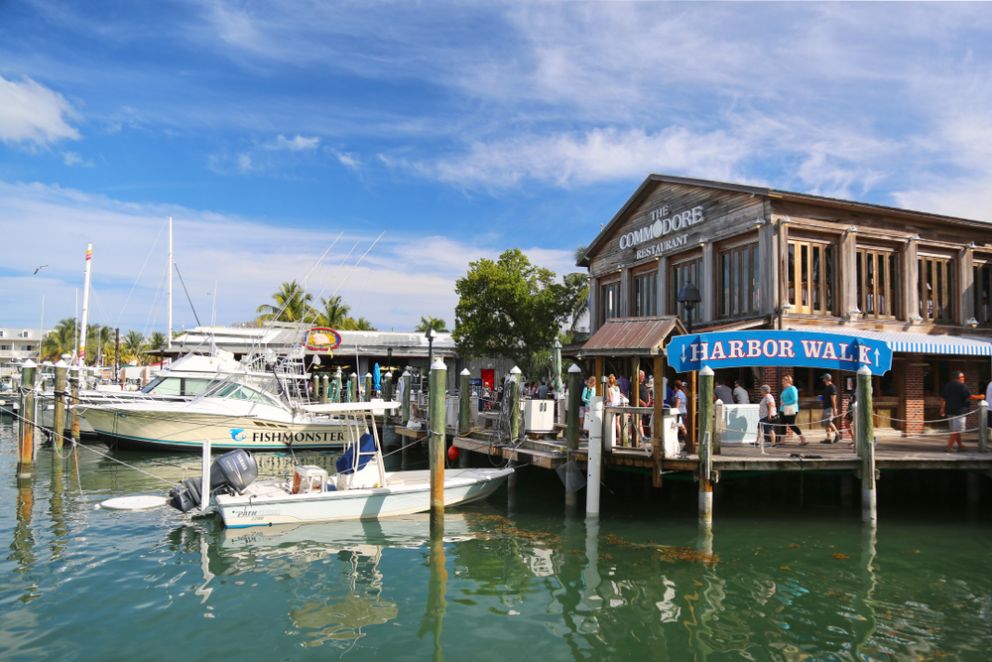 Strolling Along the Key West Harborwalk
The Key West Historic Seaport is a mix of the old and new. The accessible harbor offers views of the active Key West Bight, longtime restaurants, a brewery, old canneries, and more. Harborwalk is an especially good game plan for visitors who are up for suggestion – there's lots to hit up in a relatively small area with abundant variety. Visitors can take their pick from poolside bars to turtle races; café con leche to morning-happy-hour mimosas.
Start at the Commodore Waterfront Restaurant and walk southeast along the harbor. You'll see Fury Water Adventures, known for its sunset cruises and snorkeling charters.
On a narrow street called Lazy Way to your right, you'll see Fisherman's Café (205 Elizabeth St.), a casual beach shack that serves food from morning to early evening. Order fish tacos or conch salad from a takeaway window and enjoy harbor views.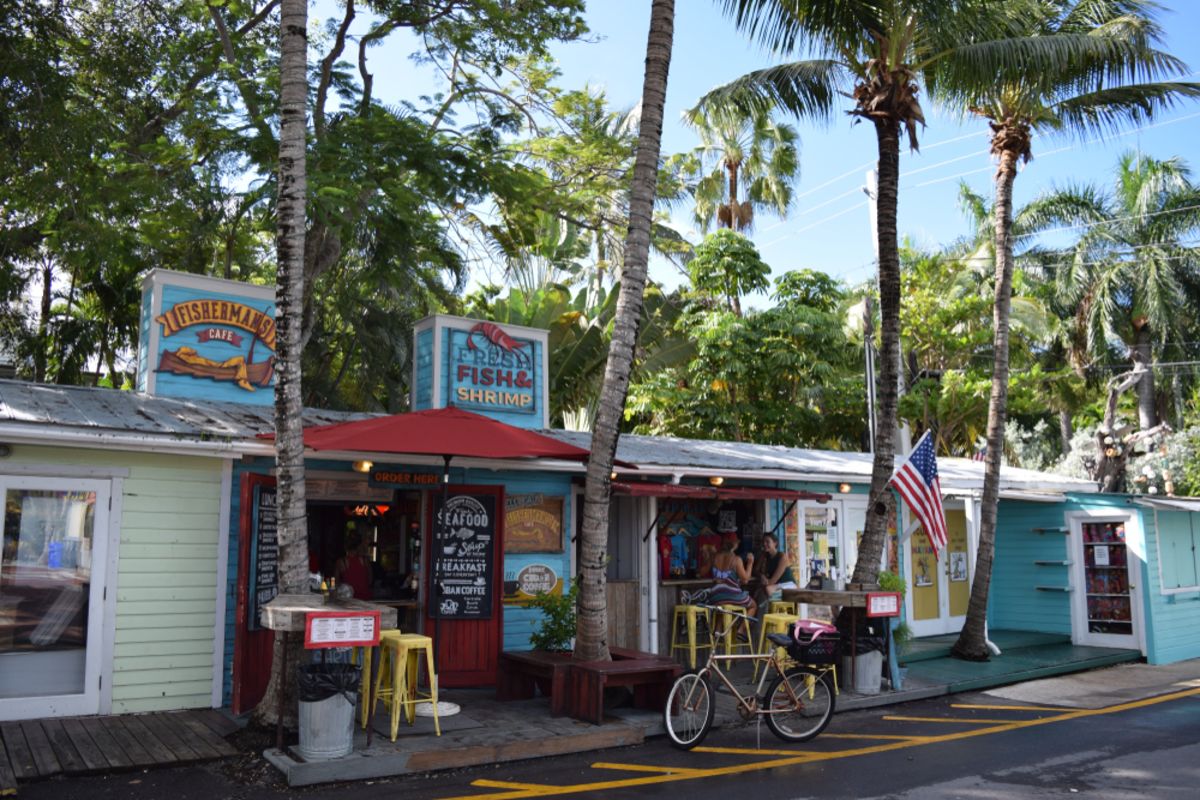 Follow the harbor along and take in the scene, as docked boats rock gently and tarpon hunt for scraps tossed overboard by fishermen cleaning their catch. You'll likely hear the live music and chatter of Schooner Wharf (202 Willam St.) before you see it – this is one of the liveliest restaurants in KW, with two happy hours (8am to noon or 5-7pm). Live music starts daily at noon, and seafood is always fresh.
If you're one for craft beer, you'll want to cool off with a locally-brewed flight at the Waterfront Brewery (201 William St.). The two-story brewery offers Caribbean food fusion, plenty of beers on tap, and a game room for all ages.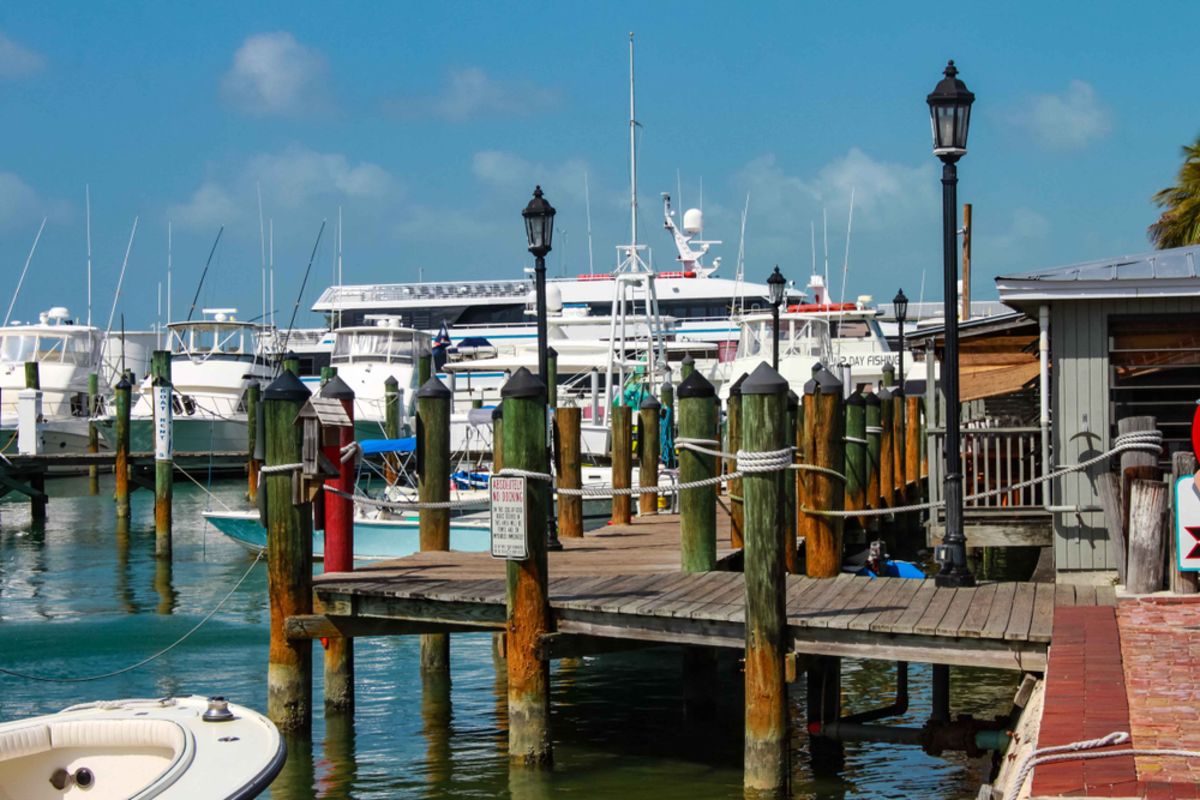 Continuing on, Turtle Kraals (231 Margaret St.) will come into focus. This restaurant and bar is named after the little museum you'll see out on the docks (we'll get to that in the next bit). The restaurant features waterfront dining, seafood, and weekly boxer turtle races with cash prizes.
The Key West Turtle Museum, formerly known as Turtle Kraals, is where turtles were kept before they were processed for canning back around the turn of the century. In a sweetly ironic twist of fate, today the structure is a small, free museum focused on sea turtle conservation efforts. You can stop by to learn about sea turtles and the impact of conservation measures that began in the 1950s.
If it's time for a pick-me-up, you'll find bold coffee at the beloved Cuban Coffee Queen (284 Margaret St.), adjacent to Turtle Kraals.
Or, if you're starting to feel pangs of hunger, slide into a picnic table at the Half Shell Raw Bar (231 Margaret St.), a fresh seafood joint located in a former shrimp-packing facility. Or, if you brought a bathing suit, head further to Dante's Restaurant & Pool Bar (955 Caroline St.) for a dip in the swimming pool and a strong drink. You earned it.
It's always summer in the Conch Republic.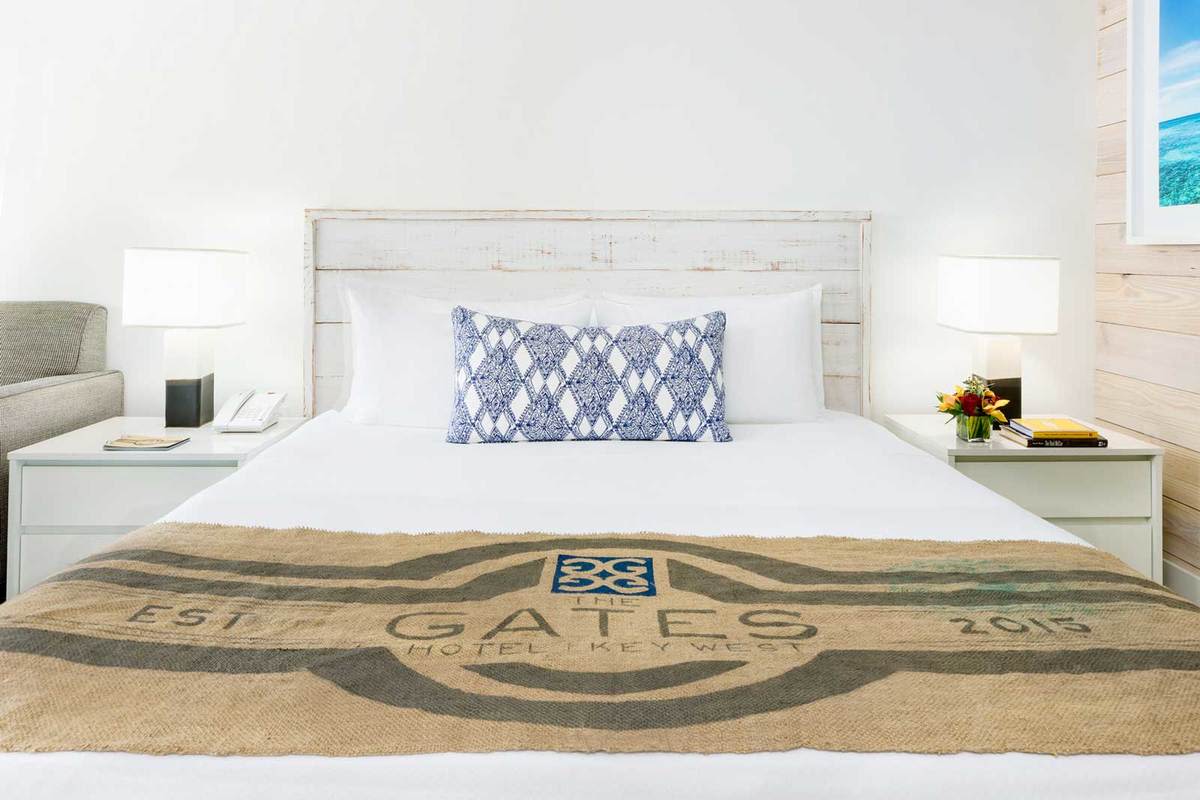 The Gates Hotel is a Condé Nast award-winning hotel located in New Town, which offers free hourly shuttle service to Old Town. Exciting onsite amenities – like a food truck, cigar lounge, and a spectacular swimming pool – puts The Gates in its own special category. Check out our special offers online.
---
---
---
---