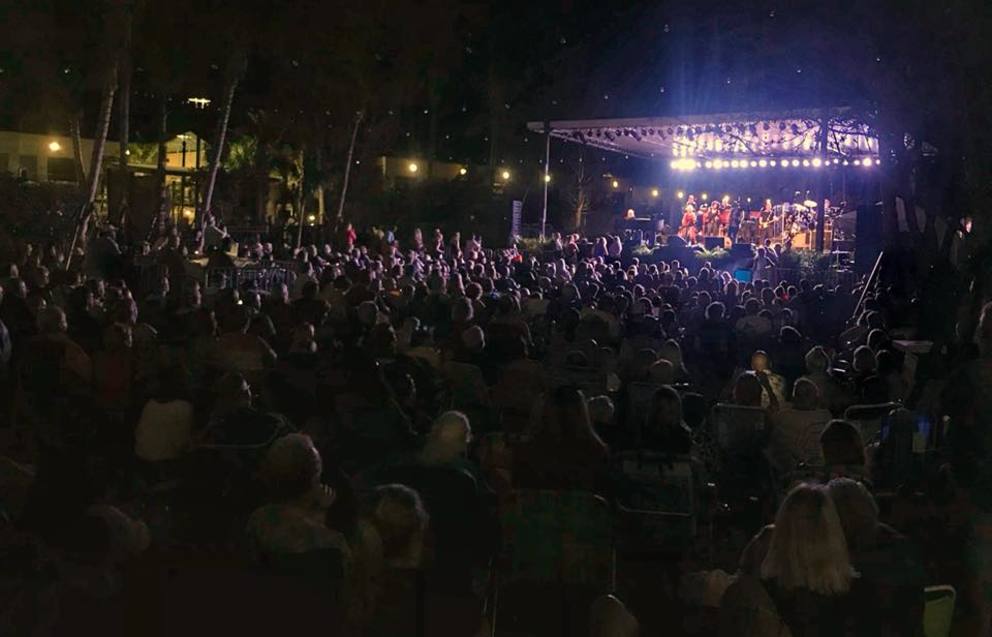 Concert Series at Sunset Green Event Lawn: Who Do You Want to See?
The newly-opened Sunset Green Event Lawn at The Gates Hotel has played host to a Michael McDonald concert, Silent Disco, MMA fights and Brew Fest (to name a few), and we intend to keep the multipurpose space a place of activity and entertainment throughout 2018. But we want your help -- who would you love to see on our event lawn?
As we finalize our upcoming concert series with Rams Head Productions, we want your input. Who would you like to see for our upcoming concert series?
We want to use the multipurpose space to its full potential and provide entertainment for our guests and visitors. Leave a comment with your suggestions. We want to know what you're looking for so we can do our very best to provide it to you!
Aside from public events, the 12,105-square-foot outdoor landscape is designed to host weddings, concerts, family reunions, special events, movie nights and more, with a capacity of up to 1,200 guests. Guests who rent the space out have flexibility to make it their own with amenities, including but not limited to tents, dance floors, portable air conditioning units and more.
It's also great place to hold a team summit or corporate event, especially when you consider the onsite amenities. Not only will the hotel rooms be taken care of, but you'll also have all of The Gates Hotel's perks to choose from, like our poolside bar & restaurant Rum Row, shuttle services to Mallory Square, bike rental options, and more.
Now, we want to hear from you. Guests, readers or future visitors: who do YOU want to see in concert at The Sunset Green Event Lawn?
If you were flying to Key West, who would be the best fit for the outdoor space? If you were staying at The Gates Hotel, what kind of activity are you looking to see at our event lawn?
--
Booking a stay in Key West? Check out our best available offers here.
---
---
---
---
Share your opinion on this article