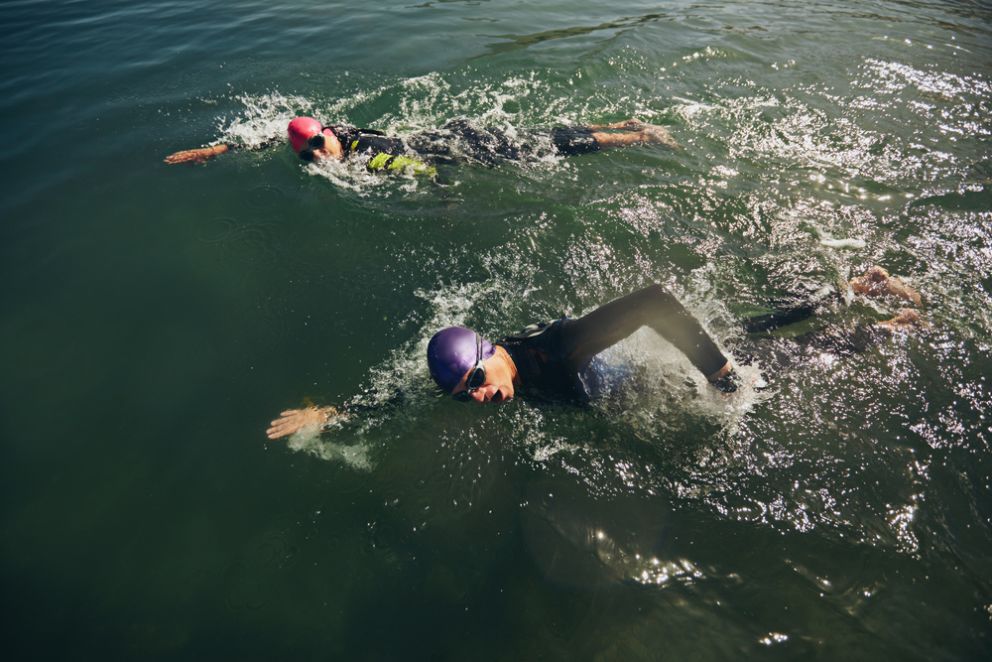 Where to Watch the 'Swim Around Key West' Marathon
'Swim Around Key West' is a 12.5-mile waterway course that encircles the southernmost Key. The competitive swim started in 1977 and is a true test of endurance and strength. This year, the race will be held June 1, starting around 6 am and closing at 2:15 pm. This gives swimmers an eight-hour window to complete the course.
Slots to participate in this annual gauntlet of tropical elements are limited, but if you're planning to be a spectator, there's plenty of comfortable areas around the island to catch a glimpse.
What to Expect
The race is divided into three categories: solo swimmers or relay teams of two or three people. The most visible part of the race is the support kayaks, which carry water and other supplies alongside the swimmers.
The Course
The swim begins at Smathers Beach and runs clockwise around the island, ending back at Smathers Beach. Click to see the course map.
Places to watch
First Leg
The obvious choice is Smathers Beach, where the race will begin in two waves: one at 6:15am, the other at 6:30am. But if you'd rather sleep in, consider catching it from Higgs Beach or the Southernmost Point. You can also plan a trip to Fort Zachary that coincides with the event to see swimmers pass by.
Second Leg
The relay swimmers will make their first switch near Mallory Square. Head to the popular tourist spot for an early breakfast at Bistro 245, where you can catch views of the sea and the swimmers. You could also head toward the Key West Bight for more dining selections (Schooner Wharf Bar opens at 7am and offers a breakfast Happy Hour), though the visibility won't be as good as Mallory Square.
Finish
Swimmers reaching the end of the course can start as early as 10 am, with a steady flow continuing until 2:15 pm. If you're staying at The Gates Hotel, you'll be able to see swimmers from the front of the hotel as they make their way to the Cow Key Channel. You could also rent a bike with us at The Gates Hotel and ride on the sidewalk of Roosevelt Boulevard, which faces the water. The race ends at Smathers Beach, which is an island favorite for its sandy shoreline.
If you're thinking about a visit to Key West, don't delay! It's always summer in the Conch Republic. The Gates Hotel is a Condé Nast award-winning hotel located in New Town, which offers free hourly shuttle service to Old Town. Exciting onsite amenities – like a food truck, cigar lounge, and a spectacular swimming pool – puts The Gates in its own special special category. Check out our special offers online.
---
---
---
---
Share your opinion on this article