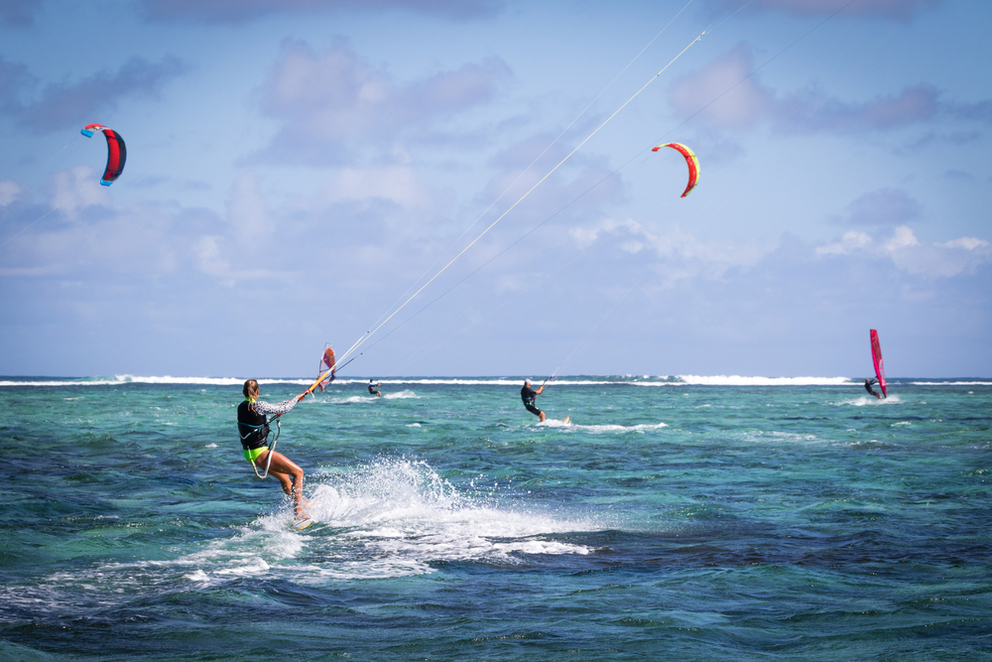 Try Your Hand at Watersports in Key West
You don't need any prior experience to partake in watersports and there's no better place to dabble than while on vacation in Key West. Enjoy beautiful views and lukewarm waters amid activities available on all sides of the island. Here are your best watersport options in Key West, from a leisurely day of snorkeling at Dry Tortugas to high-powered jet skis.
Sunset Watersports is set up right on the sand on one of the prettiest beaches in Key West, located in New Town at 2000 S. Roosevelt Blvd. Sunset Watersports offers a fantastic selection, including jet ski rentals, parasailing, boat rentals, and more. Check the full listing of options on their website. They have a reputation for good prices and excellent services and training. Rent one of our Marton bikes and use the paved bike path along Roosevelt Boulevard to get to Smathers Beach! More info here.
If jet skis aren't your preferred speed, then kayaking, snorkeling, or paddleboarding in mangrove tidal creeks may be the ticket. A TripAdvisor favorite, Lazy Dog Adventures ensures a safe, pleasant view of Key West you may otherwise miss. If you're traveling with your dog at The Gates, they're welcome to come along with Lazy Dog Adventures! Check out Lazy Dog's website for their guided tour or rental options, give them a call, or visit 5114 Overseas Highway for more details.
Ask anyone on the island -- snorkeling at Dry Tortugas is well worth the trip. The protected sanctuary is remote with crystal-clear shallow waters, shipwreck artifacts, tropical fish, queen conchs, starfish, and more. Located 70 miles west of Key West, Dry Tortugas is accessible via ferry that departs daily from Key Bight in Key West. Snorkeling gear and lunch is provided with ferry ticket purchase. For more info on your day trip to Dry Tortugas and Fort Jefferson, check excursion details of the Dry Tortugas ferry.
Travelers who try a class at UpWind Kiteboarding usually return for years to follow. The kite school has great prices, excellent equipment, and stellar instructors. Classes are instructed by boat in shallow, clear waters and are available on-site for beginners, intermediates, and advanced users. Find their offices at 711 Eisenhower Dr. near the Garrison Bight Causeway, call, or check out their website for more information.
--
Booking a trip to Key West? Check out rates at The Gates Hotel
---
---
---
---
Share your opinion on this article