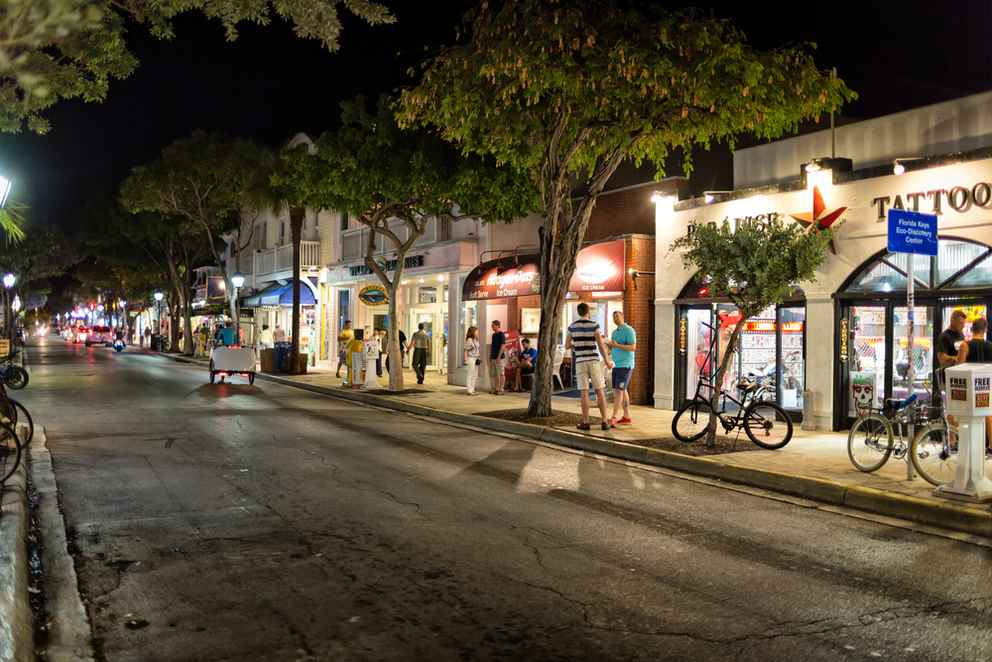 6 Best Late Night Bites in Key West
Sometimes when you're on vacation you need a bite to eat in the late night hours. Don't settle for garden variety food in Key West – there's a handful of tasty dining options at your disposal. While our on-site food truck serves up great eats until 10 pm, sometimes you're in need of food a little later. Here's a list of the six best after-hour places to get a bite to eat.
If you're looking for generous portions of pub-style food, Jack Flats is a good spot to eat and watch sports games until midnight. Jack Flats is located right on Duval Street and is spacious, open every day and usually pretty busy. Appetizers are big, sweet potato fries are tasty. Their homestyle food will leave you pleased after a night out. 509 Duval St., Old Town. Menu here.
Want a craft beer to go with your meal? Look no further. The Waterfront Brewery is open 365 days a year from 11 a.m. until "late" and overlooks the Key West Historic Seaport and Bight. It's a casual place to kick back and enjoy a brew. 201 William St., Old Town. Menu here.
Dessert anyone? This chic little dessert restaurant is open from 6 pm until midnight for those with a sweet tooth. They serve delicious cocktails and offer an extensive and innovative dessert menu. Parties are limited to four and owners ask you leave the kids at home. We suggest calling ahead to make a reservation. 926 Simonton St., Bahama Village. Menu here.
Mr. Z's hours are a godsend to many who happen to be in Old Town after a night out. The no-frills pizzeria is open til 4 am and serves pizza by the slice, strombolis, sandwiches and salads at a fair price. The cheese fries are especially tasty at the late night hour. 501 Southard St., Old Town. Menu here.
This Key West staple provides live entertainment, pours with a heavy hand and keep the kitchen open late. The pub-style food is top-notch and service is friendly. 400 Front Street, Old Town. Menu here.
Not feeling the pub fare? Sandy's Cafe offers Cuban food complete with café con leche 'til midnight. They have the best Cuban sandwich in town and also serve burritos, tacos, sandwiches and breakfast fare. 1110 White St. Menu here.
--
Planning a trip to Key West? Check out the best rates at The Gates Hotel.
---
---
---
---
Share your opinion on this article