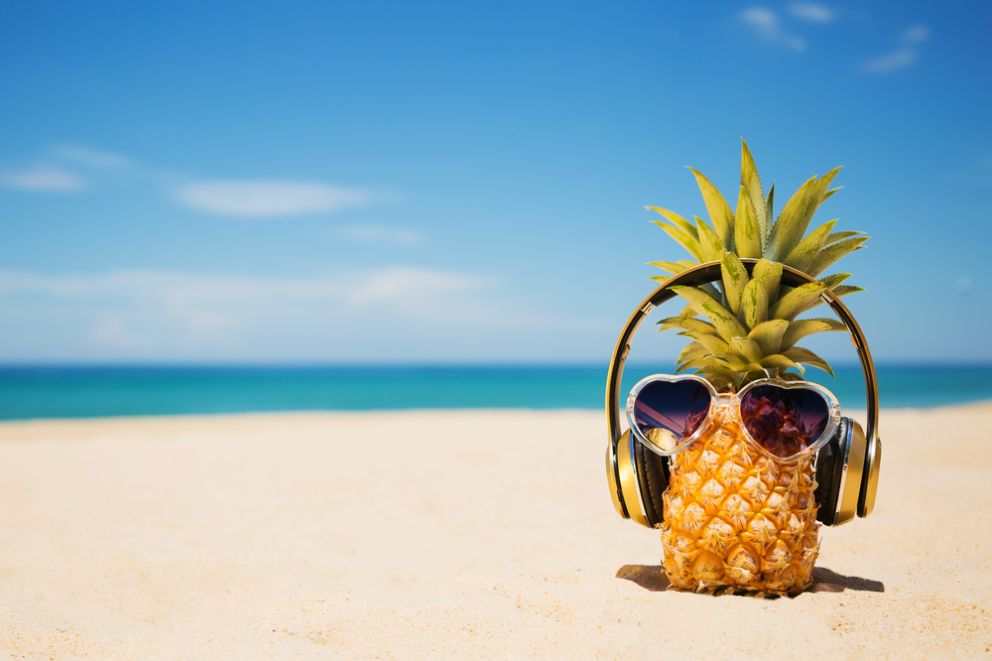 Your Quintessential Key West Playlist
Key West isn't just cover band jams! Here are some songs to get you in the Key West state of mind, from tropical rock to Caribbean steel drums.
1. Livin' on Key West Time by Howard Livingston & Mile Marker 24
2. Conch Republic Song by Michael McCloud
3. Yellow Bird by Jamaican Steel Band
4. Key West Address by James T. Slater
5. Last Mango in Paris by Jimmy Buffet
6. Drunk on Mallory Square by Dani Hoy
7. The Florida Keys Song by Gerd Rube
8. I Moved to Paradise by Yankee Jack
9. Chan Chan by Buena Vista Social Club
10. Tide is High by Blondie
Howard Livingston and Mile Marker 24 play up and down the Florida Keys with songs that match the island lifestyle. Keep abreast of upcoming shows so you can sing along to with "MM24."
Key West original Michael McCloud's "Conch Republic Song" has become a national anthem of the Conch Republic, sang in bars all around the island. You can see McCloud at the Schooner Wharf Bar Thursdays through Saturdays, from noon until 5pm.
3. Yellow Bird by Jamaican Steel Band
There's nothing more relaxing than steel drum music. Get in the island frame of mind with this calypso rendition by the Jamaican Steel Band.
This upbeat ditty was named the city's official song by Key West Mayor Morgan McPherson in 2008. Two-time Grammy-nominated singer and songwriter James T. Slater wrote it as a love letter to Key West.
Everyone knows Margaritaville, but the Last Mango in Paris is a true Key West treasure. The song starts off: "I went down to Captain Tony's / To get out of the heat"... Read more about Capt. Tony's Saloon, where Jimmy Buffet got his start on the island.
We've all been there! Dani Hoy's songs are all about Key West. You can see her perform around town with Chris Rehm as part of their band, The Shanty Hounds.
Gerd Rube is a Key West Conch at heart, with songs centered around the island paradise he now calls home. See Rube perform at Capt. Tony's, Sunset Pier, Hog's Breath Saloon and other places around Key West. See schedule.
Yankee Jack was a Key West favorite who sang hilariously dirty songs all over the Keys, especially at The Bull & Whistle on Duval Street. Listen to "I Moved to Paradise" and dozens of other songs about Key West for a laugh.
9. Chan Chan by Buena Vista Social Club
Key West's proximity to Cuba means you need a bit of son cubano music on your playlist! Enjoy this classic by Cuba's Buena Vista Social Club.
This catchy cover of The Paragons' "Tide is High" by Blondie is an upbeat song that goes well with laid-back rhythm of life in Key West.
Is there a song you think should have made the list? Leave a comment to share your favorite Key West song.
The Gates Hotel Key West is a Conde Nast award-winning hotel set in New Town that offers hourly shuttle service to and from Old Town. At The Gates, guests can take a dip in our gorgeous pool or order a cocktail made with locally-distilled rum from the outdoor bar. Take a look at our specials.
---
---
---
---
Share your opinion on this article