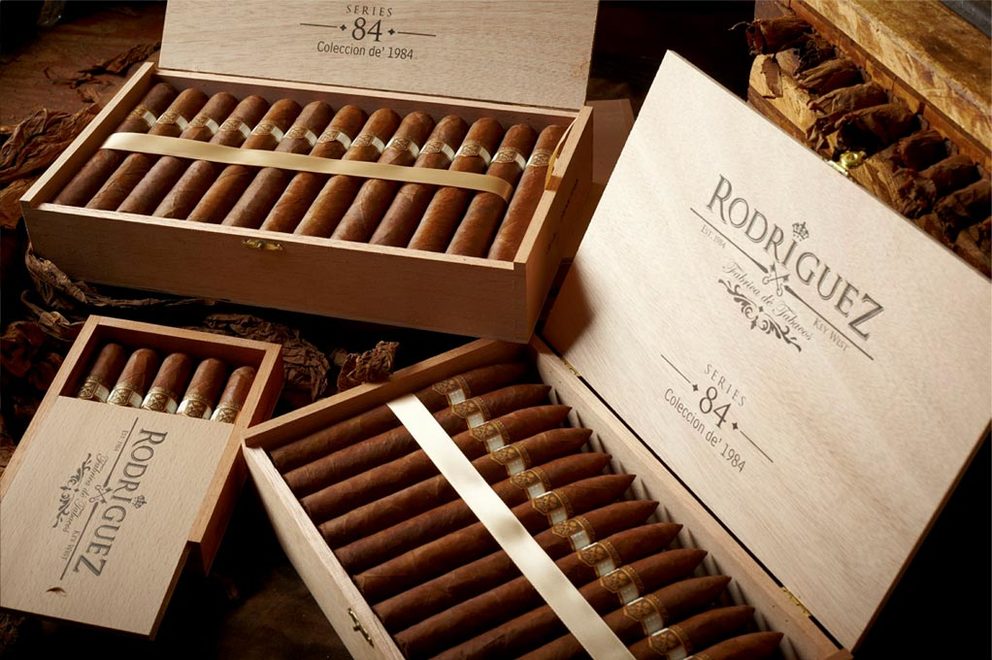 A Look at the Rodriguez Cigar Factory
Cigars and rum are part of Key West history. At The Gates Hotel, we feature local rum distillery First Legal so guests can taste Key West rum. Likewise, The Gates was the first hotel on the island to offer a cigar lounge, featuring cigars from the oldest cigar factory in Key West.
The Rodriguez Cigar Factory was established in 1984. The Rodriguez family has a long history crafting cigars, starting in 1947 with Ángel and Daniela Rodriguez's plantation in Las Villas in Cuba. After growing, aging and crafting cigars for just five years, the plantation had to be closed after the Cuban government nationalized private plantations.
Lucky for Key West, the Rodriguez family set up shop in 1984, producing cigars made with vintage leaves that have been cured, aged and rolled using traditional methods of Cuban manufacturing.
Today, Rodriguez Cigars remains a family business. Grandson Danny DiFabio holds the reins of the Rodriguez Cigar Factory. DiFabio has worked to keep a consistent, high-quality cigar for locals and visitors to Key West. He has also pushed the company to the national and international markets.
The cigars are gaining leverage in the stogie world - just recently Rodriguez Cigars were awarded world's-best in the Cigar & Spirits Magazine in its January 2018 issue, as well as national attention in the Stogie Press, and 90+ ratings in numerous cigar publications Worldwide.
The company's collection is now made up of four distinct series. The Series 84 line is notable for commemorating the inaugural year of the Rodriguez Cigar Factory, creating a medium-bodied cigar with premium tobacco that has been aged for two years. All of Rodriguez Cigars are selected from private plantations worldwide, using only the finest materials.
At the Rodriguez Cigar Lounge at Gates Key West, guests can choose from a selection of Rodriguez Cigars to enjoy in our cigar lounge located in the outdoor garden, or purchase gifts, humidors, and other cigar accessories to take home. If you're a cigar aficionado, join our mailing list to learn more about cigar-rolling lessons and other events at our Key West cigar lounge.
If you're interested in stopping by the Rodriguez Cigar Factory to purchase cigars or book a tour, feel free to talk with our front desk staff to secure your visit, or visit their website. The Rodriguez Cigar Factory is located near Mallory Square at 113 Fitzpatrick St., right next to the long-time KW business Kino Sandals.
--
Booking a stay in Key West? Choose The Gates Hotel.
---
---
---
---
Share your opinion on this article