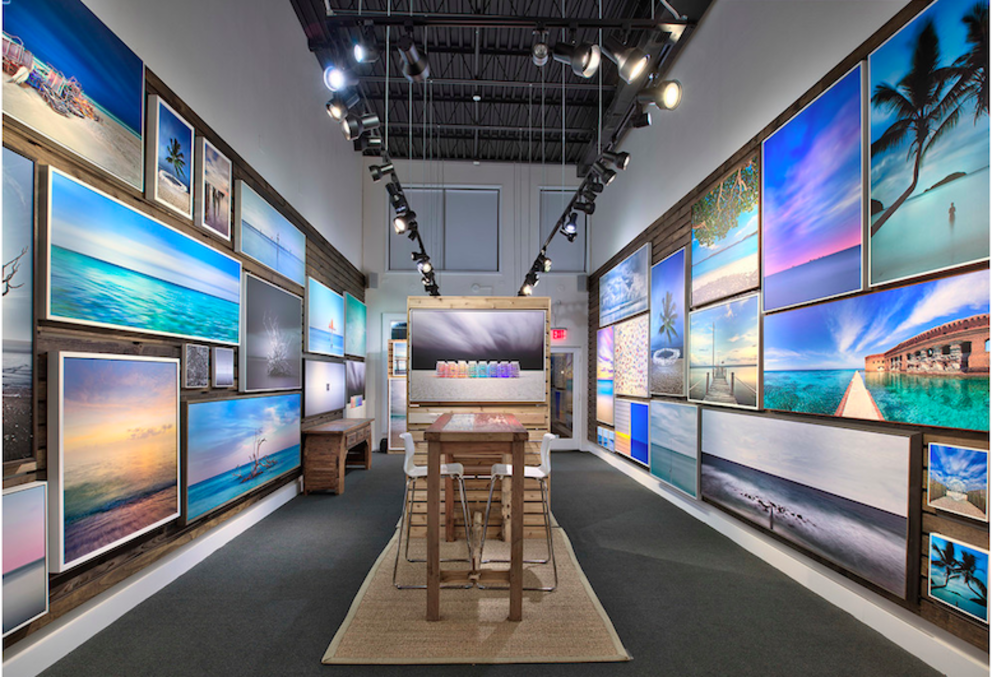 Take a Look: Key West Art Galleries
Key West has a history of attracting creative types, evident in the colorful galleries that dot the island. At The Gates Hotel we've highlighted art galleries you should check out, whether you're passing by Duval Street or looking for a piece of Key West to take home with you.
Jorge de la Torriente's work may look familiar, and that's because at The Gates Hotel we've complemented our indoor space with his large-scale photos. A Miami native and Key West local, De la Torriente's works feature different landscapes, notably beach scenes. His simplified color palette is alluring, much like the soft sunsets in Key West. De la Torriente offers a unique point of view that teems with personality. Check out De La Gallery at 419 Duval St., which features the local photographer's exclusive works.
The Old Town-based ceramics company is owned and operated by Adam Russell & Kelly Lever. Their work is playful, colorful and practical with a purely Key West motif, complete with roosters, alligators, and other island images. Their ceramics will brighten up your home and always remind you of Key West. Visit their studio at 1203 Duval Street and check out their online portfolio and store here. Key West Pottery ceramics make for the perfect souvenir so that Key West will always have a place in your home.
With works from well over 7 artists, 7 Artists & Friends features local art of many mediums in one gallery. Find all different expressions of Key West under one roof. Check out the bright and bold colors of Pam Hobbs, glassworks by Mary O'Shea, and the peaceful, painted island scenes by Karen Beauprie. Chances are something at the Wet Paint Gallery will strike your fancy. Located at 213 Simonton St.
The designated "Official Wildlife & Fine Art Photographer for the State of Florida," Alan S. Maltz has received international attention for capturing the exquisite nature of Florida. Maltz's work features elegant photos of the Everglades, old Florida, wildlife and flowers, and more. Stop by his gallery at 1210 Duval St. to get a glimpse of his razor-sharp lens.
Featuring Pulitzer Prize-winning pieces from Key West and Cuban artists, Gallery on Greene is a force in the art scene. With an extensive collection of fine art, paintings, photographs, sculptures, and more, the gallery was established in 1996 and continues to thrive. Stop by and peruse the diverse art collection, curated by art collector Nance Frank. 606 Greene St.
--
Booking a trip to Key West? Check out rates at The Gates Hotel
---
---
---
---
Share your opinion on this article