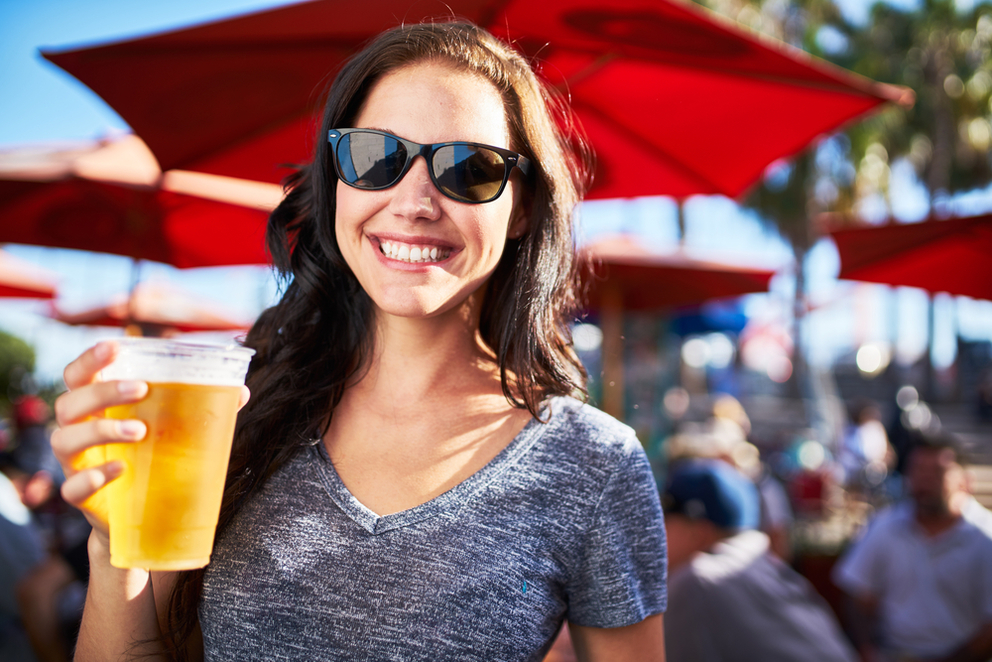 The Ultimate Guide to Key West BrewFest 2023
Beer lovers will again be in hops heaven as Key West BrewFest brings over 50 different breweries in tow, as well as live music, beer and food pairings, pool parties, bingo, a belly flop contest, and more over Labor Day weekend. Here's everything you need to know about the 13th annual beer festival, along with five reasons you should show up to this last hurrah of the summer.
When is Key West BrewFest?
This year, the festivities are set for Aug. 31 to Sept. 4, 2023, with the Signature Tasting Festival on Sept. 2.
Where is Key West BrewFest?
The Signature Tasting Festival will again be held at South Beach (at the end of Duval Street). Other events like beer pairing dinners, bingo, and pool parties will be held at venues around the island.
What breweries will be at Key West BrewFest?
Local favorites Cayo Hueso Brewing, Florida Keys Brewing, and Waterfront Brewing are only some of the breweries scheduled to appear. See more participating breweries on the BrewFest website.
Tickets to Key West BrewFest
Get your BrewFest tickets to the Signature Tasting Festival and all BrewFest events online, or purchase them at the gate on the way in. We recommend purchasing in advance before events sell out!
Where to Stay for Key West BrewFest
The Gates Hotel is a Condé Nast award-winning hotel located in New Town and offers free shuttle service to Old Town. Exciting onsite amenities - like a food truck, poolside bar, cigar lounge, and a spectacular swimming pool - puts The Gates in its own special category. See our special offers online, which includes sweet deals just for Florida and Georgia residents.
Now that you have the details, let's focus on the fun. Here are five reasons for you to pull up and have a beer at Key West Brewfest:
1. The Last Hurrah of Summer
Summer is winding down, so take advantage of the Labor Day weekend and make a getaway for Key West. Explore the history of the island with a visit to the Hemingway Home & Museum, loosen up on the famous Duval Street, and soak up the last days of summer until next year.
2. Sip on Florida Craft Beer
Want to help grow the local craft beer industry in Florida? Key West BrewFest 2023 will have the goods from Sunshine State breweries you've never heard of. Sip on beers brewed with the Florida climate in mind. Local ingredients like hibiscus, key lime, mango, and Cuban coffee are often spotted in various brews at BrewFest!
3. Key West BrewFest Signature Tasting Festival
The best part of BrewFest is the Signature Tasting Festival on South Beach, where you can sample more than 150 beers of different styles from around the world. This is the big event! Make sure to reserve your spot by purchasing your Key West BrewFest tickets ahead of time.
4. Try Something New
Your ticket to BrewFest's Signature Tasting Festival gets you unlimited samples from over 50 local and international craft breweries. This means you can step out of your beer-drinking comfort zone and try varieties you wouldn't otherwise order. Do a round of the tasting grounds and see if there's anything unique you 'must' try. Plan something fun, like tasting just German styles or Hazy IPAs for a different kind of beer festival experience. Just remember to hydrate between pours.
5. Free Brewery Swag
From keychains to stickers, koozies to pins, and bottle openers to t-shirts, breweries tend to throw in free merch to tasters who stop by their booth. Maximize your chance of snagging some complimentary souvenirs by purchasing a VIP ticket to Key West BrewFest. Not only are you allowed into the festival for an additional two hours, but you get an official BrewFest T-shirt and passed appetizers from the Southernmost Beach Café prior to the general admission crowd joining in the fun later.
Seal the deal! Book your BrewFest stay at the Condé Nast award-winning Gates Hotel Key West and find one of our special offers that works for you. Cheers!
---
---
---
---