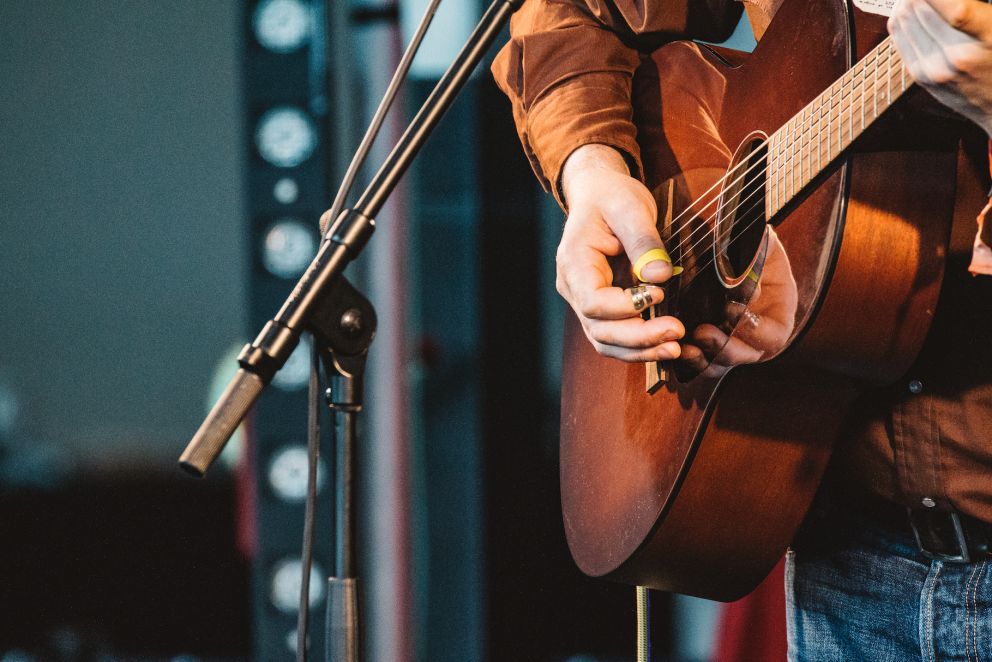 Don't Miss Mile 0 Fest in Key West
Your holiday vacation days may be spent, but music fans of Red Dirt and Americana can't pass up kicking off 2023 with the five-day Mile 0 Fest! The premier Texas Red Dirt music festival is set for Jan. 24 - 28 on the southernmost island of the continental United States, Key West. The weather in Key West in late January is typically gorgeous, with temps in the 70s and unobstructed sunshine. You couldn't pick a better time of year to have an outdoor music fest! Here's everything you need to know about this year's festivities.
The Gates Hotel is an official sponsor of Mile 0 Fest! Book your hotel just steps from all the action here.
Mile 0 Fest 2023 Lineup
A stellar lineup makes a trip to Key West hard to pass-up, with headliners like Ian Munsick, Pat Green, American Aquarium, Randy Rogers Band, and Shane Smith & The Saints. See the full lineup here.
Shows will be held at select venues across the island, including the gorgeous open-air Truman Waterfront Park Amphitheater, Sunset Pier, Smokin' Tuna, Hank's, San Carlos Theater, Southernmost Beach Stage, and The Gates Hotel's own Sunset Green Event Lawn (see the Mile 0 Fest flier below for a list of Sunset Green Event Lawn performances).
[Join The Gates Hotel on Sunset Green Event Lawn on Feb. 9 and Feb. 11 for 'Cheeseburger in Paradise,' a very special pre-show celebrating Jimmy Buffett and the Coral Reefer Band's performances at the Coffee Butler Amphitheater.]
The show at the Truman Waterfront Park Amphitheater will feature beer gardens and food vendors. Plus, at The Gates Hotel, there's a specialty rum bar and on-site food truck slinging "Conch fusion" cuisine, so you'll have all the sustenance you need for live music shows throughout the week.
Mile 0 Fest 2023 Events
Besides music talent, Mile 0 Fest is packed with special events and exclusive parties for Gold and Platinum VIP cardholders. Keep up to date with the Mile 0 Fest Facebook for more after-parties, live music sails, Tipsy Tiki excursions, and the Mile 0 Fest Fishing Derby. If you attend the fest on Friday, Jan. 27, don your red, white, and blues for the annual Freedom Friday, where festival attendees try to outdo each other with having the most patriotic threads.
Book Your Mile 0 Fest Key West Hotel
Not only are we an official sponsor of Mile 0 Fest, but The Gates Hotel has some of the best rates on the island – our guests get the most bang for their buck, with amenities that include a rum bar, glorious swimming pool, and food truck - and Starbucks is just steps away.
Key West is known for being something like paradise, with a great nightlife scene on Duval Street, water sports, historic sites, and a welcoming community. Best of all, it's a walkable island, so you can skip out on renting a car for the week. Everything you need in Old Town is within walking distance. Did we mention we offer shuttle service to Old Town? That's right, we're your designated driver! Read more at gateshotelkeywest.com
Check out the Full Experience Mile 0 Fest 2023 Packages on their website for more sweet deals and special perks, including a stay at The Gates Hotel, entry to Mile 0 Fest venues, VIP wristbands, personalized concierge service, live music sails, and more.
---
---
---
---
Share your opinion on this article