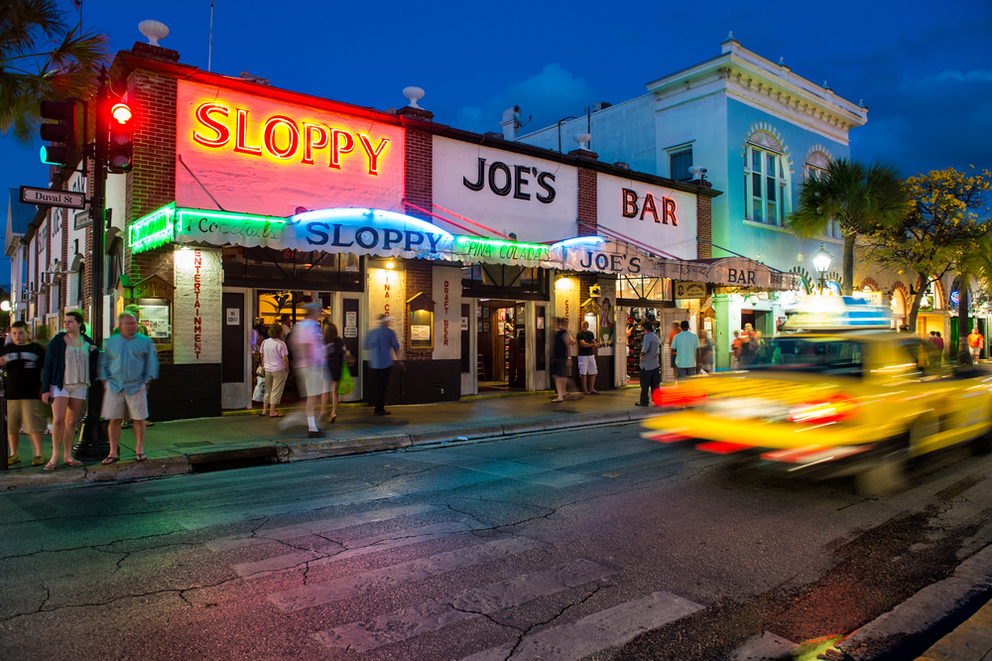 We're Alright! Post-Irma Update
While you may have heard, Key West got a thrashing from Hurricane Irma in early September. But we're a resilient bunch here on the island and we're cleaning up the palm fronds and getting back on our feet. Despite the troubles of September, the Conch Republic is up and running and we're preparing to welcome all our incoming visitors.
Events are on as planned. This year's Fantasy Fest is set for Oct. 20-29, because it wouldn't be October in Key West without a parade of costumed or painted party-goers gracing our streets with their wild presence. The theme this year is Time Travel Unravels.
The International Power Boat Races are on for Nov. 5-12, because November just wouldn't be the same without the buzzing sound of offshore power boats.
And did you hear? Our Key West mainstay Sloppy Joe's is back open and the booze is flowing there. Duval Street is still Duval Street -- while it got a bit quiet and wet for a few days in September, it's back and kicking.
News reports also say that the Hemingway House is up and running, and all of the 6-toed cats that live on the premises survived just fine. Check out our Hemingway House deal here.
The Southernmost Point Marker, a selfie-must on the island, got a pretty bad beating but will be restored. For now, you can take a one-of-a-kind photo with the marker.
Transit's back - the airport's open, Mallory Square is again welcoming cruise ships, and all the roads are open. At The Gates, bikes are ready for rental and the shuttle to Mallory Square is up and running.
Our Sunset Green Lawn still needs some work, but it'll be ready to host weddings or other events in no time.
It was a tough month for Key West, but everyone pulled together and we're back and open for business. The endless summer continues, and we invite you to enjoy sunny days with us, a nice cold rum runner and come with an appetite, because it's just about stone crab season.
---
---
---
---