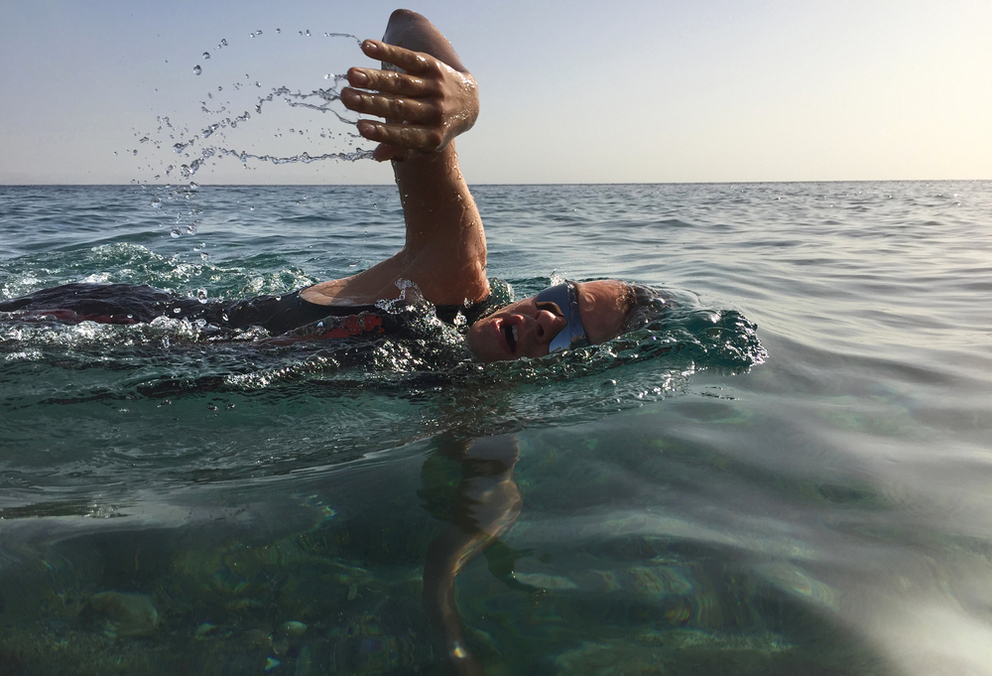 Swim, Bike, Run Key West
Key West is home to marathons, walks, swims, runs, and of course, triathlons. If you're training for the Tri Key West Triathlon or just trying to keep fit, here's your comprehensive swim, bike, run guide.
Swim
If you want to practice open swim (and you're a strong swimmer), a good way to measure your distance is at Smathers Beach, located near The Gates Hotel. Smathers runs half a mile in length and isn't too deep, so you can reference your distance. In some seasons there's seaweed, and water temperatures in the summer are very warm, so remember to hydrate accordingly.
Is swimming laps in a pool is more your speed? Visit the Martin Luther King Jr. Community pool. It's free and open for lap swim hours from 9-11 daily. The pool isn't heated in winter months, so it will be a bit chilly. The community pool is located near the Southernmost Point at 300 Catherine St.
Bike
Key West is an island small enough to explore completely on bike, with great views and historical spots on every corner. At the Gates Hotel, guests can rent sleek Martone bikes direct from the hotel. The City of Key West has bike maps for you to check out ahead of time. One of our favorite routes is from The Gates Hotel to Smather's Beach -- head South on Roosevelt Blvd bike lane to the sea. You'll hit Smathers Beach, then Higgs Beach, right near the Southernmost Point. By the time you ride the 4 miles, you'll be right in Old Town to reward yourself with a meal for all your hard work.
Run
The best time to run in Key West is in the morning or evening -- you can avoid the intense rays of the sun and enjoy either an exquisite sunrise or sunset. The flat terrain across the island makes for a consistent run.
For running routes, check out our guide to 3 scenic running routes in Key West. If you're looking to switch up terrain and take advantage of the sand, Smathers Beach is sandy and runs half a mile long.
--
Booking a trip to Key West? Check out rates at The Gates Hotel
---
---
---
---
Share your opinion on this article