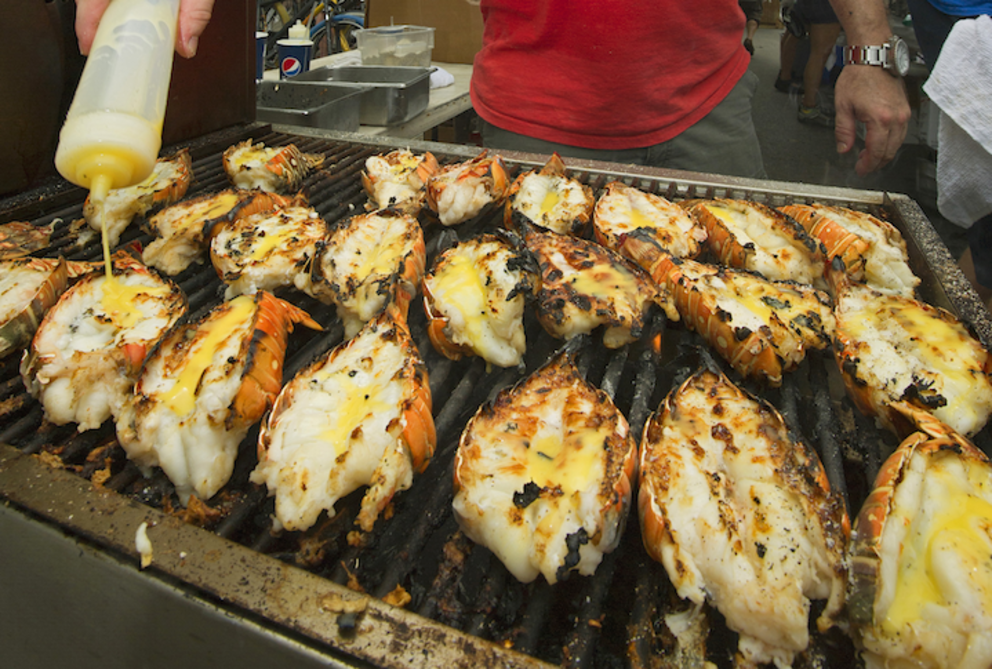 How to Eat Florida Spiny Lobster
Spiny lobster is a mystery to many. The iconic, bright red boiled Maine lobster holds strong in most seafood restaurants, but the Florida spiny lobster may be that crustacean you're missing in your surf and turf.
Here's a look at the Florida spiny lobster, in season from August 6 through the last day of May.
No claws, no problem
Leave visions of the lobster bib and claw-cracking behind – the spiny lobster doesn't have claws, so its meat is all in the tail. It actually packs more meat than its northern cousin, but it isn't as sweet or delicate. Still, it's tasty, and makes an excellent compliment to a wide array of dishes, from pasta dishes to soups.
How to eat it
As we mentioned, spiny lobster can thrown in just about anything – macaroni and cheese, an omelette, gumbo – and it tastes delicious. It's not far off from the taste of a crawfish, so its versatility in working within just about any recipe is its strong point.
Lobster purists can enjoy just the tail, which is best boiled and then thrown on the grill for a few minutes.
Lobsterfest
For an eye-opening range of spiny lobster offerings, head to Key West for the annual Lobsterfest, held for four days every August. Taste around the see which way spiny lobster is best, whether it's in ceviche, curry, pastries or tacos. The festival includes live music and a street fair on the island's famous Duval Street. Read more about Lobsterfest here.
Where to Eat Lobster in Key West
Because lobster season runs eight full months of the year, it holds a special place in most seafood menus in the Conch Republic. Duffy's Steak & Lobster House (1007 Simonton St., Key West) features the Florida spiny lobster front-and-center on its menu. For more recommendations, read our blog post about the best places to enjoy lobster in Key West.
If you're thinking about a visit to Key West, don't delay! It's always summer in the Conch Republic. The Gates Hotel is a Condé Nast award-winning hotel located in New Town, which offers free hourly shuttle service to Old Town. Exciting onsite amenities – like a food truck, cigar lounge, and a spectacular swimming pool – puts The Gates in its own special category. Check out our special offers online.
---
---
---
---
Share your opinion on this article