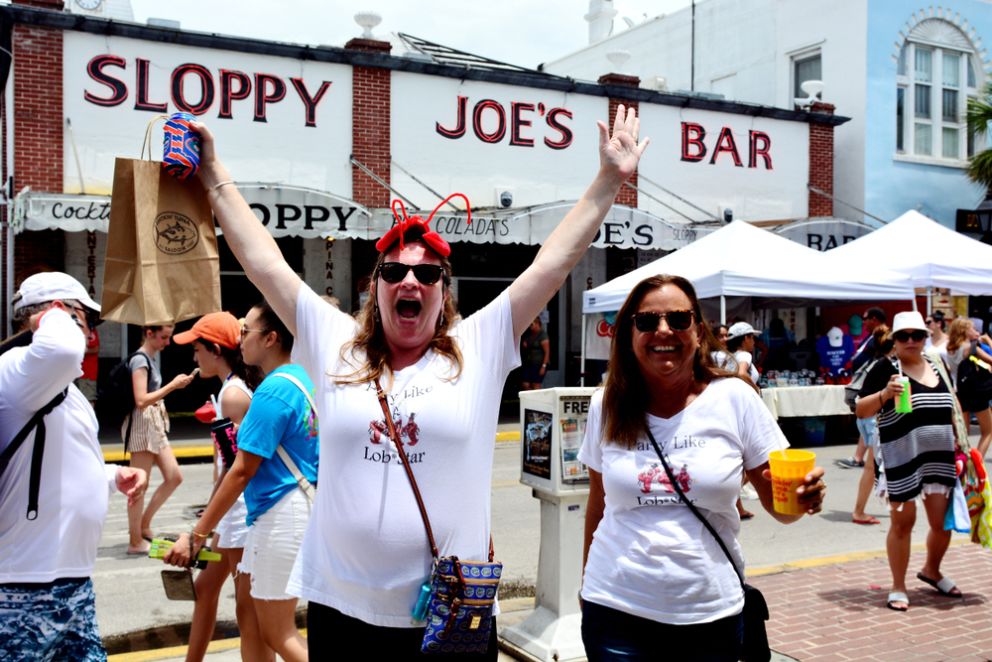 Lobster Season is Here!
Key West's spiny lobster season is just around the corner! In tow is mini lobster season, Key West Lobsterfest, and of course, spiny lobster appearing in dishes across the island. Don't know where to start? Let us be your guide.
Mini Lobster Season: July 28-29
Mini lobster season is like a pre-game to the regular lobster season that begins Aug. 6. What is it exactly? The annual, two-day event allows everyone to catch lobsters before the big commercial boats do. This year, the mini season falls on July 28-29.
Mini lobster season isn't exactly a free-for-all. There are rules that are enforced both on and off-water. Brush up on the Monroe County mini-season requirements to ensure you enjoy the mini lobster season and play by the rules.
Key West Lobsterfest: August 12-15
There's no better way to celebrate spiny lobster season than with a lobster boil at the Key West Lobsterfest. In its 24th year, the event draws lobster lovers to Key West to partake in chowing down on one of the island's favorite crustaceans. The biggest party of the summer features a lobster boil, lobster brunch, Duval pub crawl, street fair, live music, and more.
The rooftop lobster boil set for Aug. 12 in the Historic Seaport includes an epic seafood spread with fresh lobster, jumbo shrimp, andouille sausage, and more. There's also the annual Duval Street pub crawl on Aug. 13, with bars like Schooner Wharf, Smokin' Tuna Saloon, and Durty Harry's participating in the fun.
Lobster Season: Aug. 6 through March 31
Good news for out-of-towners: lobster season runs eight glorious months of the year, so chances are you'll run into a spiny lobster plate during your trip to Key West. Spiny lobster isn't as sweet as its northern cousin, nor does it have claws to yield claw meat – it's all in the tail. The spiny lobster cooks well with other ingredients, and tastes more like crab legs than Maine lobster. Keep reading for some of our favorite places to eat lobster in Key West.
Catching Spiny Lobsters
Into the idea of catching a lobster? Before heading out on the water, be sure to always verify dates and regulations with Florida Fish and Wildlife. There are useful techniques to "tickling" a lobster out of its covered area. Florida Keys Reel Adventures offers charters led by fishermen versed in the art of catching lobsters. Book their special lobstering charter here. Want to know what to expect? Check out Salt Strong's guide to catching lobster in the Florida Keys without using scuba gear.
Where to Eat Spiny Lobster in Key West
If you're in the mood for lobster, put on a bib and get crackin'. Find lobster benedict at Blue Heaven, lobster mac n' cheese at The Flaming Buoy Filet Co., an overstuffed lobster roll at DJ's Clam Shack, and lobster bisque, lobster "Thermidor", lobster risotto, and lobster "Oscar" at A&B Lobster House.
--
Booking a trip to Key West this summer? Shuttle service to Old Town, an onsite food truck, rum bar, cigar lounge and awesome pool area, The Gates Key West is in a class of its own. Check out our special summer offers online.
---
---
---
---
Share your opinion on this article