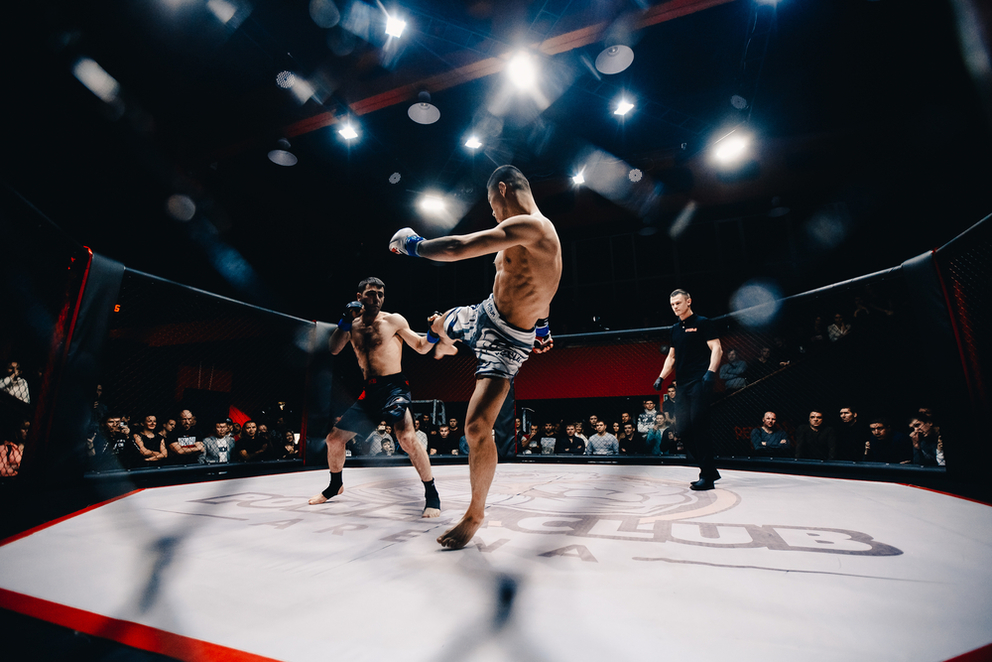 Mile Zero Fights on Sunset Green Event Lawn
The diverse entertainment scene in Key West has something for everyone, whether it's drag queen bingo or a live acoustic set. Are you a fan of mixed martial arts? Set your calendar for MMA fight night.
Mile Zero Fight is putting on fight number four in Key West on Saturday, Aug. 18 at the Sunset Green Event Lawn located at The Gates Hotel Key West. The event will feature local Key West fighters using mixed martial arts in the outdoor venue.
Doors open at 6 pm and the event is expected to run until 10:30 pm. Buy your ringside tickets in advance to get in on the action while in town. Where else can you catch a MMA fight just steps from your hotel stay?
Sponsored by real estate company "Buy the Keys," the Mile Zero Fight is the fourth of its kind on the island.
The Sunset Green Event Lawn, Key West's new multipurpose outdoor space, is host to a wide variety of events, from private weddings to silent disco parties. The venue will host Grammy-award winning singer, songwriter, actor and '80s power pop sensation Rick Springfield, set to play at the venue Sept. 8. Read more here.
The large outdoor green space is designed to host weddings, concerts, family reunions, special events, movie nights and more, with a capacity of up to 1,200 guests. Guests who have flexibility to make the space their own with amenities, including but not limited to tents, dance floors, portable air conditioning units and more.
It's also great place to hold a team summit or corporate event, especially when you consider the onsite amenities. Not only will the hotel rooms be taken care of, but you'll have all of The Gates Hotel's perks to choose from, like our poolside bar & cigar lounge Rum Row, shuttle services to Mallory Square, bike rental options, and more.
Want to learn more? Read up on the Sunset Green Event Lawn or contact our sales office for more information to host your special event.
---
Traveling to Key West? Book our special package that includes tickets to Rick Springfield and a stay at our Condé Nast award-winning hotel, The Gates Key West.
---
---
---
---
Share your opinion on this article