Things to Do in Key West this February 2020
February ushers in out-of-towners for the best time of year in Key West! Outdoor concerts with headliners like Willie Nelson, a 350-foot marathon run across Cow Key Bridge (for those who don't want to break a sweat), and the Old Island Days Art Festival are just some of the events to look forward to this month. See what else Key West has in store for February 2020.
Jan. 26 to Feb. 2
Venues across Key West
The Key West Food & Wine Fest continues through February, giving locals and visitors the perfect excuse to enjoy the finer things in life. Here at The Gates Hotel Key West we're hosting a craft beer and grilled cheese pairing – this event always sells out, so purchase your tickets ahead of time!
Jan. 28- Feb. 2
Truman Waterfront Park Amphitheater, 21 E. Quay Rd., Key West
The premier Texas Red Dirt music festival is set for the southernmost island of the continental United States, Key West. Stellar headliners like Jason Isbell and the 400 Unit, Robert Earl Keen, and Whiskey Myers will take the stage during this 4-day festival that kicks off with a free show on Duval Street.
Feb. 14
Tennessee Williams Theater at 5901 College Rd., Key West
Prolific actor, singer and storyteller Mandy Patinkin takes the stage as a concert performer in Key West. Hailed by the New York Times, 'Diaries' is an evening of Broadway and classic American tunes, as well as Patinkin's newest recordings. Info.
Feb. 17
Key West Amphitheater 1 E. Quay Rd., Key West
Willie Nelson has earned every conceivable award as a musician and amassed reputable credentials as an author, actor, and activist. There's no better place to catch him than at the outdoor Key West amphitheater on Feb. 17 at 7pm. Tickets are sold out for this show, but there have been some resale tickets on StubHub.com
Feb. 21
Key West Amphitheater at 1 E. Quay Rd., Key West
Plan your evening with a mix of R&B soul funk and high-camp disco! The legendary Kool & the Gang and the Village People head to the southernmost key for a show that will be one for the books. Pick up tickets while you can!
Feb. 29
Cow Key Bridge, Key West
The most fun "non-race" of its kind, the Key West Cow Key Channel Bridge Run is set on one of Key West shortest bridges for those Conchs who want to get the thrill of running across a bridge in the Keys without the agony of say, the 7-mile bridge. Afterward, head over to the Sunset Green Event Lawn at The Gates Hotel for an after party and awards ceremony with live music. Free!
Feb. 22-23
Whitehead and Caroline Streets in Old Town
For two days, this nationally-recognized fine arts event takes place throughout Whitehead Street and Caroline Street, featuring the works of various painters, sculptors, photographers, collage artists, and more. Sponsored by the Key West Art Center, the Old Island Days Art Festival runs 10am to 5pm.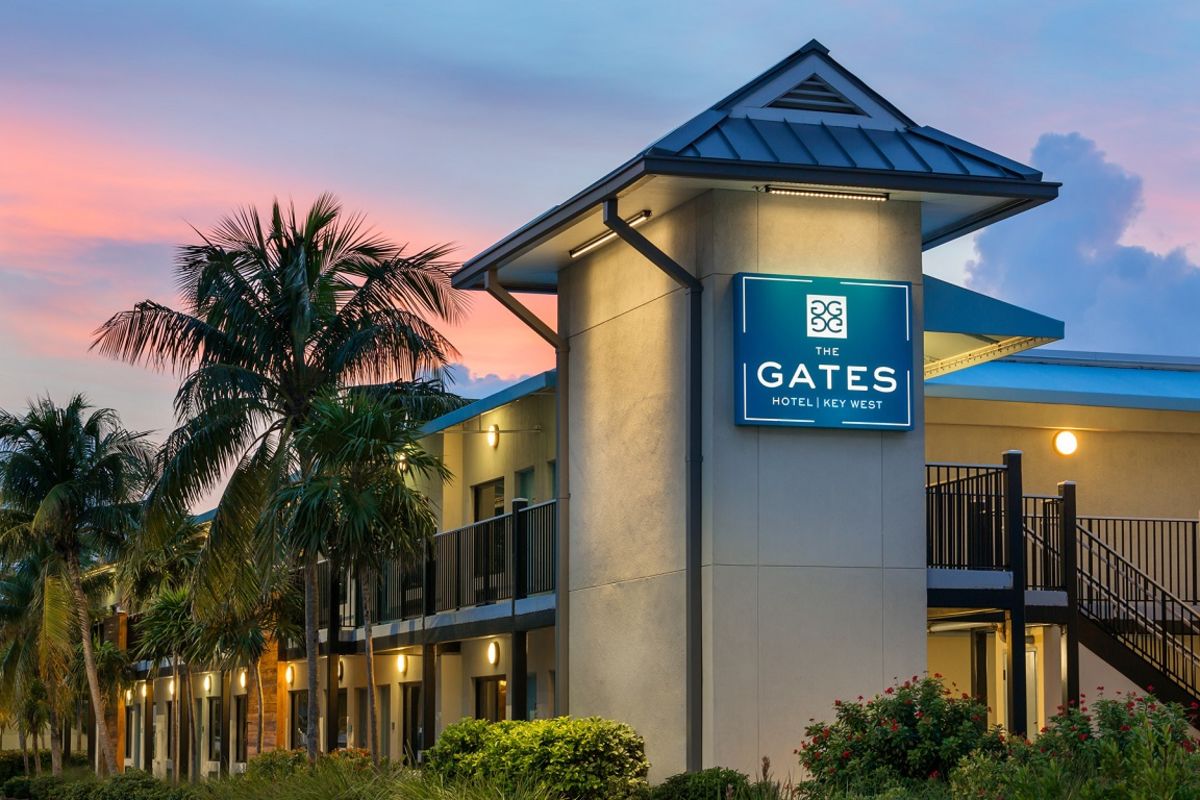 Want to escape winter? Book your trip to Key West in the Sunshine State. See special offers at The Gates Hotel, recognized by Condé Nast for its stellar accommodations in Key West.
---
---
---
---