New year, new you, new list of events in Key West!
Things to Do in Key West: January 2020
New year, new you, new list of events in Key West! The island is in full-swing, with fishing tournaments, live shows, marathons and food festivals in January. Take a look at what January 2020 has in store.
Jan. 1
Sunset Marina, 5555 College Rd., Key West
For a symbolic start to the new year, the crew at Blue Moon Kayak invites visitors to plunge into 2020 with a dip in the Gulf of Mexico. Rinse off the old you and start with a fresh slate. The Polar Paddle Plunge begins at 9 am on New Year's Day. See details.
Jan. 11
Truman Waterfront Park, Southard St, Key West
The second installment of "Pole Vault in Paradise" brings together pole vaulters from ages 9 to 75 with some of the best pole vaulting elites to compete and raise funds for the Key West High School Track Team! Food and drinks vendors will be on-site; starts at 9 am.
Jan. 12
Sunset Green Event Lawn, 3824 N. Roosevelt Blvd., Key West
American singer, songwriter and multi instrumentalist Grace Potter will play Key West as part of her 2020 tour promoting her latest album, Daylight. Tickets $55 -$119. Stay with us at The Gates Hotel Key West and book a special package for the occasion.
Jan. 14
Key West Theater, 512 Eaton St., Key West
Is there a comedian more likable than Sinbad? The beloved comedian makes his way to the southernmost island of the Keys for two shows at the Key West Theater. Tickets.
Jan. 19
The Florida Keys Overseas Heritage Trail in Key West
Everyone loves this marathon for its views, location, and finish line at Half Shell Bar. With 4,000 participants, the course runs the Florida Keys Overseas Heritage Trail, offering excellent ocean views that make your January run all the more sweeter.
Jan. 18-19
Bayview Park, 1320 Truman Ave., Key West
Eat to your heart's content with spiny lobster, pink shrimp, stone crab, and more at this annual event that supports and celebrates local fishermen. Live music, craft booths, cooking demonstrations, boat displays, and a fresh catch!
Jan. 26 to Feb. 2
Venues across Key West
It's not January in the Florida Keys without the Key West Food & Wine Fest. Now in its 11th year, visitors can enjoy the finer local things in life in venues across the island. Here at The Gates Hotel we're hosting a craft beer and grilled cheese pairing – this event always sells out, so purchase your tickets ahead of time!
Jan. 31 and Feb. 1
Florida Keys
Oh, barracuda! One of the most thrilling fish to catch, these fanged predators are fast swimmers and abundant in the Keys' shallow flats. It makes for one of the best fishing tournaments on the island. This is a popular tourney, so early registration is a must. Read more.
Jan. 28- Feb. 2
Truman Waterfront Park Amphitheater, 21 E. Quay Rd., Key West
The premier Texas Red Dirt music festival is set for in the southernmost island of the continental United States, Key West. Stellar headliners like Jason Isbell and the 400 Unit, Robert Earl Keen, and Whiskey Myers are set to take the stage during this 4-day festival that kicks off with a free show on Duval Street. Read more.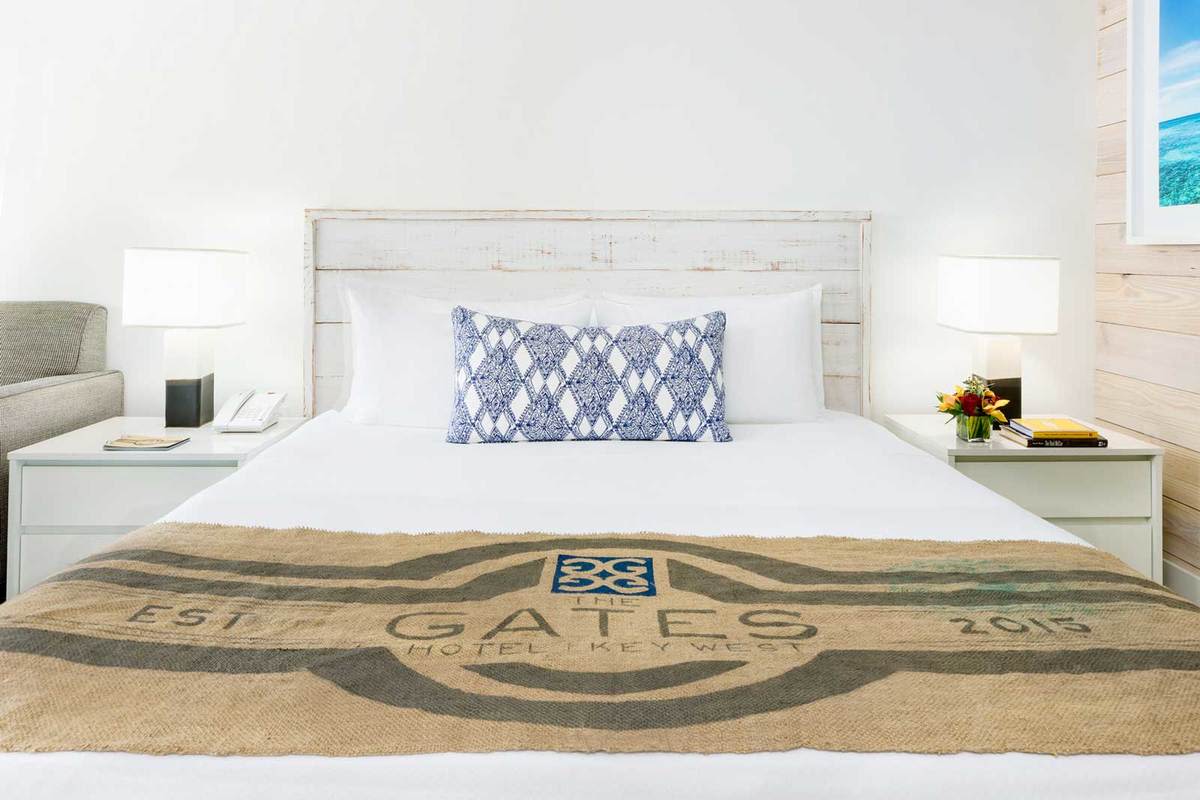 Want to escape winter? Book your trip to Key West in the Sunshine State. See special offers at The Gates Hotel, recognized by Condé Nast for its stellar accommodations in Key West.
---
---
---
---
Share your opinion on this article