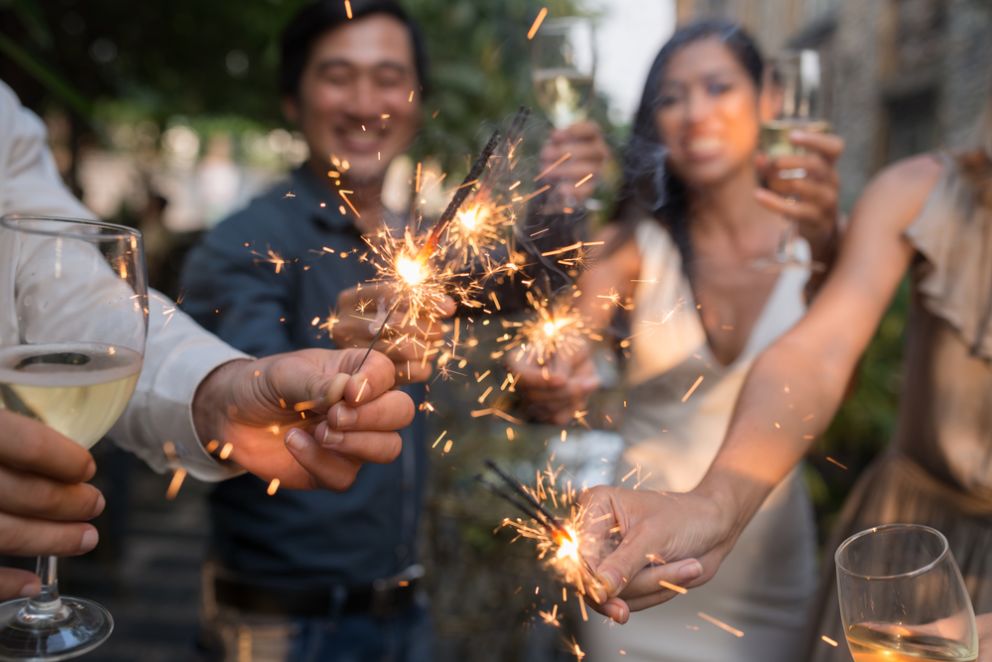 Tips for Taking Care of Your Wedding Guests in Key West
Taking on the responsibility of both wedding arrangements and playing host to your guests can be overwhelming. While you want everyone happy, it's important to take care of yourself and your partner too. Feeling inundated with ideas and worries? Slow down and let's take this wedding party thing one step at a time. Here's a look at what you need covered.
Clearly define transportation from the airport.
Key West is a small island, and transportation network services like Uber and Lyft are both easy options for guests. Local taxi services are also available, which is excellent for groups. Don't get lost in message boards or transit websites: we invite you to read our comprehensive guide of how to get from the Key West Airport to the hotel.
Provide suitable hotel recommendations.
This can be a touchy subject because you want guests comfortable but you don't want to recommend something outside of their price point. Consider The Gates Hotel Key West, which offers shuttle service and has enviable onsite amenities, such as a food truck, cigar lounge, gorgeous pool and rum bar. The Gates is an especially good suggestion for group travel, as it's right next door to sister hotel 24 North, which has an onsite Starbucks and offers accommodations at more economical rates. See rooms options that best fit your needs.
Make sure guests know how to get around.
Transportation is often overlooked when planning group travel, so don't make this rookie mistake! The Gates Hotel includes complimentary shuttle service to Old Town every hour, so if someone's not ready they don't have to hold up the whole group – they can just catch the next bus. The shuttle drops off guests right in the heart of Old Town near Mallory Square starting at 8 am, with the last return shuttle at 11 pm. This way guests can explore all the attractions at their own pace.
If that's not enough, guests can enjoy complimentary bike rental at The Gates Hotel to explore Key West on two wheels.
Offer a range of activities so that everyone feels included.
Each guest has their own preference, and it's best not push anyone out of their comfort level. Dolphin watches and snorkel cruises are perfect for groups that have those who'd rather sit back and watch and those who are more active in their approach. Read your options at Fury Water Adventures. Pub crawls, ghost tours and sightseeing tours are good recommendations for guests to see more of the island at once. See a list of our favorite sightseeing tours in Key West, from land to sea.
Celebrate sunset.
A great way to have friends and family mingle is to plan an outing to Mallory Square to take in Key West's famous sunset. It's a good bonding experience. This could be timed perfectly as a pre- or post-dinner activity in tandem with a restaurant in Mallory Square. See street performers and musicians gather before sunset, enjoy great photo ops and watch the sun go down over the horizon. Afterward, guests can hit the nightlife scene on Duval Street while you go back to your hotel room and rest up for the big day.
--
Key West is an ideal spot for weddings or honeymoons. At The Gates Hotel, our newly-opened Sunset Green Event Lawn makes for a versatile event space that can live up to your wedding expectations. If you're interested in booking a wedding or special event, or to get more information about the Sunset Green Event Lawn, contact us for more info. We're happy to answer any questions.
---
---
---
---
Share your opinion on this article