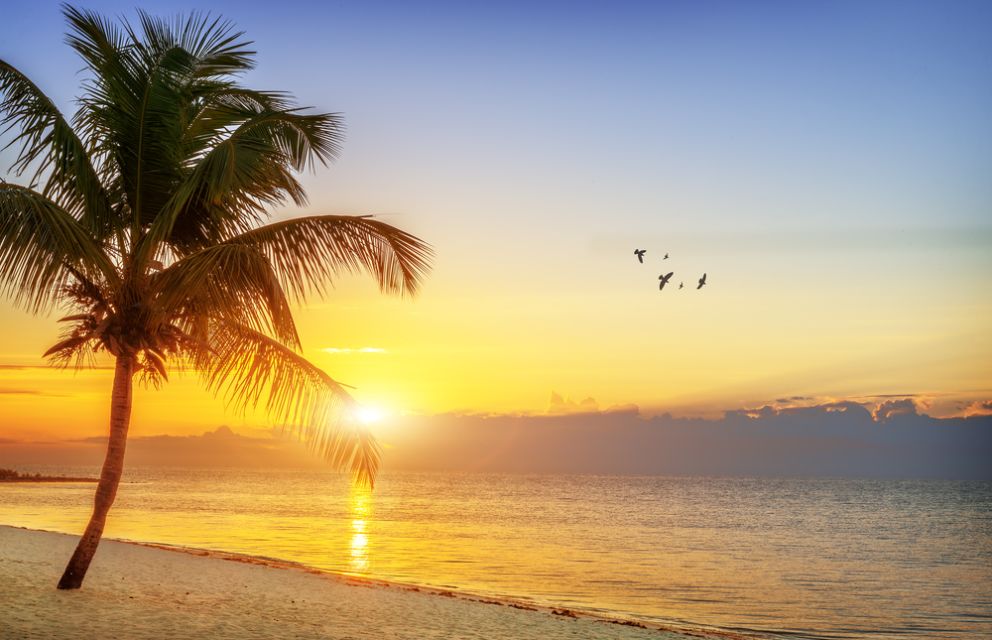 What's Open on New Year's Day in Key West
With the midnight drops, fireworks, and all-night celebrations of New Year's Eve, you'd think that New Year's Day in Key West was an afterthought. Actually, quite the contrary – most businesses keep normal hours into the new year. The party continues on New Year's Day in Key West with these fun daytime activities, places to hang, and ways to unwind.
Fort Zachary Taylor State Park
Fort Zachary Taylor State Park keeps its normal hours on New Year's Day with the park opening at 8 a.m. Explore the historic Civil War-era fort, hike some trails, spot iguanas, and snorkel to mark the beginning of a new year.
Key West Bars & Restaurants
Leave the cooking to the professionals and spend more time with your family on January 1. There are over 50 Key West restaurants listed on OpenTable that are serving celebratory meals to kiss 2021 goodbye. Not ready to face the world? Check out the food and drink options at The Gates Hotel.
Key West Lighthouse
Start 2022 with a climb up the 88 steps to the top of this incredible landmark. The Key West Lighthouse has the highest viewpoint on the island, with views extending 15 miles out to sea. The lighthouse and Keeper's Quarters Museum is open daily. Reserve your tickets in advance.
Key West Butterfly and Nature Conservancy
Take a walk with the butterflies in the Key West Butterfly and Nature Conservatory, open 365 days a year. There's nearly 60 butterfly species in the tropical paradise, as well as stunning flowers, waterfalls, and over 20 exotic bird species, including a beloved pair of flamingos.
Ernest Hemingway Home & Museum
Walk the path of the legend, take a tour of the estate, and hang with Hemingway's six-toed cats at his former home on Whitehead Street. The museum is open 9 a.m. - 5 p.m. on New Year's Day.
Smathers Beach
Enjoy a deserved dose of vitamin sea after what has been a challenging year. See our recommended beach essentials and head to Smathers Beach to let nature heal. The largest beach on the island is just three miles from The Gates. If you're one for exploring beneath the surface, Fort Zachary's pristine Caribbean waters are a favorite among snorkelers.
Yoga on the Beach
Yoga on the Beach holds classes every morning at Fort Zachary, and New Year's Day is no exception. Drop-ins are welcome for their Yoga for Every Body, Aqua Yoga, and Yoga Relief classes (starting at $20). See their current schedule on their website and check out more tender loving self-care options with our recommended spa and wellness experiences in Key West.
The Gates Hotel
Did Key West's late night bars get the best of you on New Year's Eve? Take care of your self-imposed state and nurse yourself back to health at The Gates Hotel. Get some R&R in our comfortable rooms, lounge by the pool with delicious bites and drinks, or get a workout in with our Bootcamp in a Box. Read up on all of our amenities here.
–
Learn more about everything Key West has to offer by visiting The Gates Key West Blog, which highlights the island's greatest assets. The Gates Hotel Key West is a Conde Nast award-winning hotel set in New Town that offers shuttle service to and from Old Town. Take a look at our specials.
---
---
---
---
Share your opinion on this article