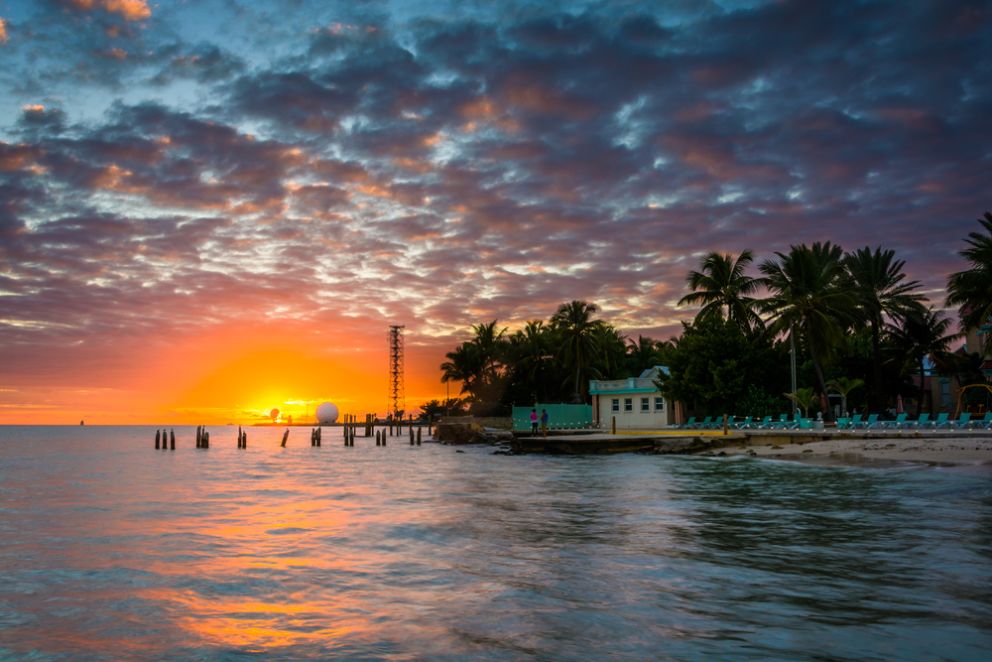 Honeymoon in Key West: The Perfect Destination for Newlyweds
Honeymoons are the sweetest part of marriage. The post-wedding trip gives you and your dearly beloved time in your own world, away from it all. If you're trying to figure out where to go, Key West should be at the top of your list for its unbeatable weather, charming-yet-eccentric character, and location. Here are some benefits to choosing the Conch Republic as your honeymoon getaway.
It's a true escape
Located 90 miles from Havana, Cuba, Key West is precariously situated on an island where the rest of the state seemingly dissolves into the sea. It's remote compared to other places in the U.S. but it still has all the comfort of home, with the addition of free-roaming roosters and iguanas. What better way to start the rest of your life together than at Mile Marker 0?
Ideal weather
This is an obvious choice. Consider springtime, fall and winter to book your trip, when you don't have hurricane season to contend with. Florida is called the "Sunshine State" because spells of rain don't tend to linger, and Key West is no different. Work on your tan with time spent by the pool at The Gates Hotel and an icy-cold beverage made with locally-distilled rum.
Culture
Key West has a lot of history and culture, impacted by the native peoples and those from the Bahamas, Cuba, and Spain, to name a few. Pirates, bootleggers and fishermen all left a mark on the island, from the island's enjoyment of rum and cigars to its fondness of conch fritters. Visit our cigar lounge at The Gates for a taste of Rodriguez Cigars, hand-rolled right here in Key West.
That laid-back island feel
Key West may be one of the most laid-back places in the United States: the entire island can be explored by bike (included with your stay at The Gates), sunset is celebrated daily, and happy hour isn't just limited to the afternoon (check out the morning happy hour at Schooner Wharf Bar, which runs 7 am to noon daily).
Dry Tortugas National Park
A day trip to Dry Tortugas National Park is a sublime outing for honeymooners. The archipelago is located roughly 70 miles west of Key West, accessible by ferry. Its pristine, protected waters are teeming with tropical fish, which makes for a memorable snorkeling adventure. Tour Fort Jefferson, a massive, 19th-century brick fort that was abandoned several times before becoming a national monument. Read our Dry Tortugas National Park guide to learn about ferry transportation, snorkel gear rental, and more.
--
Key West is an ideal spot for weddings or honeymoons. At The Gates Hotel, our newly-opened Sunset Green Event Lawn makes for a versatile event space that can live up to your wedding expectations. If you're interested in booking a wedding or special event, or to get more information about the Sunset Green Event Lawn, contact us for more info. We're happy to answer any questions.
---
---
---
---
Share your opinion on this article